The existence Corporate is only as strong as its employees is no longer a secret. Besides exciting Tasks and employee development is a transparent and open internal Communication in the company across all hierarchical levels for employee loyalty and Motivation conducive.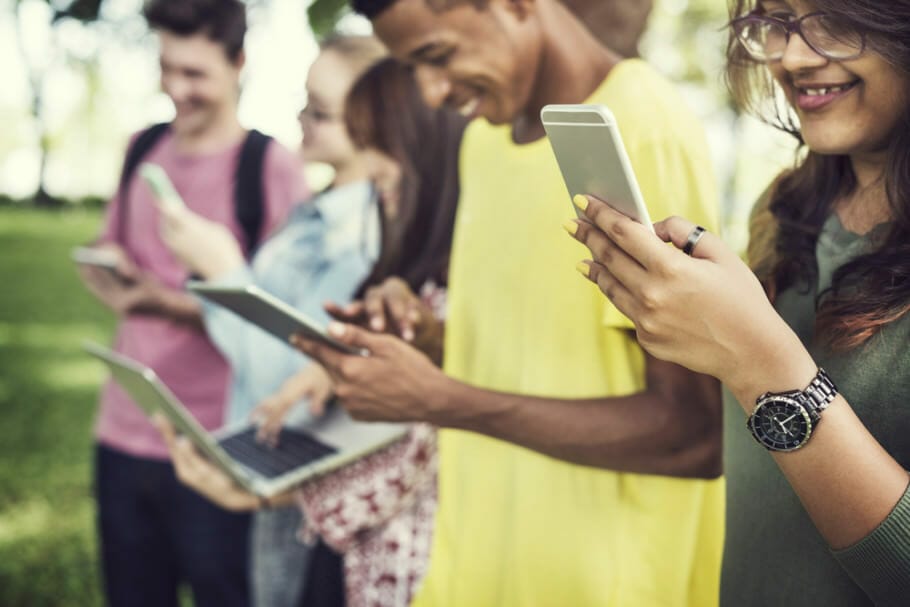 With internal communication for employee retention
With certain Measures Employers are increasingly relying on the exchange within the workforce and the use of digital tools also helps to make information and interactions faster, easier and more directly accessible.
This makes working faster and more productive Workplace possible, interdisciplinary teams and collaboration with colleagues from other departments are easier, since a common basis of communication and details about the work area of ​​the other can be assumed.
5 steps: Why is transparent communication in the company so important to employees?
The books on the subject (advertising)
Why is internal communication really important to me as an employee? In principle, a timely and open communication within the company should be a matter of course to inform all employees about the latest developments, projects and achievements.
But not only the general transfer of information is relevant for goal-oriented work, the transfer of general information on a deeper level also helps in the exchange between colleagues and above all forms a good basis for small Talk with other employees. There are basically 5 characteristics that speak for successful internal communication:
Access to current and target group specific information
Idea management and employee satisfaction surveys
Promoting interaction thanks to Social Intranet
Use of various media and channels for communication
Communication in different dimensions
Involving employees in communication processes: Appreciation for employees
If the workforce is informed about ongoing processes and even involved in them, this is a sign of Esteem and trust in employees. By understanding for which Set the employees make their contribution every day, a sense of unity is created and motivation increased. This is particularly successful when concrete results can be expected and the individual Performance meaningfully understood as a building block for the business task.
Successful, open communication eye level is also noticeable in the working atmosphere, since there is clarity about the objectives of a project and developments in the company and misunderstandings do not even arise. If interaction and exchange between colleagues is encouraged, this indicates that opinions are valued and confirms that employees are involved in decisions.
Communication processes in companies: how it works!
Discounts for your success (advertising)!
With the latest updates from the latest company developments, the employees are informed about the ongoing processes and projects, which boosts confidence in the company and its goals. At the same time, the general interest in the work is increased if a concrete result is to be expected that can be worked on.
This ensures that employees are the first to learn about important innovations, thereby avoiding rumors or an inconsistent distribution of information. In return, credibility is guaranteed. With an extensive communication strategy within the company, the employees of Sinn their individual work as a contribution to Shop shown. This appreciation creates a sense of unity and motivation.
5 features that speak for successful internal communication, in detail
Let's take a close look at these 5 features for successful internal communication: What exactly do you look like?
1. Access to current and target group specific information
Mature internal communication can be fast at the right one Balance from extensive information that is ready to be announced and as complete as possible at the time of publication and a target group-oriented filtering of the news. If a company does not take this form of timely forwarding of information into account, this is often reflected in ambiguities and disregard of the notification due to being overwhelmed by too much information.
However, if employees only receive selected notifications that are relevant to their work, they are more likely to become active and I aufmerksam perceived. Possible categorizations of the recipient groups can take place in different ways, for example in locations or departments that provide information on organizational news, successes or changes in the framework structures.
2. Idea management and employee satisfaction surveys
If information is passed on to colleagues at an early stage, not only is the involvement of the employees guaranteed, but this also speaks for the consideration of theirs Opinions and involvement in decision-making processes. This gives each party the opportunity to express their thoughts on a process. At the same time, a wide range of decision-making factors are covered, which means that an ideal result of the intersection can be achieved.
This integration of employees through transparent communication is particularly popular Change-Processes are indispensable and in some companies already established and identifiable as their own change communication: The employee is not simply confronted with established facts, but valued as an individual who is an essential part of the company. As a result, innovations in the structures are not simply defined and then communicated, the workforce makes a significant contribution to shaping these changes. The own ideas Improvements can then be shared on the intranet, for example using survey tools or comment functions, which makes quick and uncomplicated idea management accessible to everyone, even on a larger scale.
Within the framework of social intranets, employees are provided with up-to-date information and opportunities for interaction, such as feedback comments, surveys or votes. Thus, the employees have the opportunity to Everyday life at work and to help shape organizational matters. Overall, this increases the motivation to take part in business life outside of one's own tasks.
However, communication between colleagues is also boosted by a social intranet: by suggesting their own newsletters for newsletters or sharing photos from the team event, there is plenty of material for small talk and employee satisfaction and workplace atmosphere benefit.
4. Use of various media and channels for communication
Although social intranets are an important part of internal communication, mature communication is particularly evident in the variety of media channels used. Employee surveys and feedback are also included Meetings at regular intervals signs that all employees are involved in ongoing processes and projects.
Info rollouts present the current processes, whereupon the employee can get more detailed information on the intranet if necessary. But regular department meetings for communication in a smaller group are also an important pillar, as the specific tasks and goals can be discussed with direct colleagues. With complementary Team-Essen, the working atmosphere is loosened up on a more personal level, which rounds off employee satisfaction.
5. Communication in different dimensions
Personal communication is primarily about conversations about one's own Perspektive elementary, which not only affect complex processes that affect work, but also development opportunities and career stages.
With regular feedback, precise conditions for advancement opportunities and target agreements, clarity is created about one's own position in the company and a guideline for one's own development is given to the employees Hand given. In addition to a precise idea of ​​career planning, this creates a realistic assessment of prospects and goals and avoids frustration due to misunderstandings.
Conclusion: Long-term employee satisfaction thanks to stable and extensive internal communication
Fast and open communication in the company speaks for a stable working environment in which the employees are integrated into the most important processes and are informed about projects, developments and changes. In this way, the employer trusts his employees and strengthens the sense of community within the workforce, which is reflected in the way they work in a more pleasant atmosphere. Your own motivation also increases, since a concrete result can be expected and the contribution to a larger goal clear is. Appropriate appreciation is shown to employees when they are the first to hear about important updates, thereby avoiding rumors among colleagues or inconsistent dissemination of information. This appreciation creates a sense of unity and motivation.
Read text as PDF
Acquire this text as a PDF (only for own use without passing it on according to Terms and conditions): Please send us one after purchase eMail with the desired title supportberufebilder.de, we will then send the PDF to you immediately. You can also purchase text series.
4,99€Buy
Advice on success, goal achievement or marketing
You have Ask about career, Recruiting, personal development or increasing reach? Our AIAdviser helps you for 5 euros a month – free for book buyers. We offer special ones for other topics IT services
5,00€ / per month Book
Book eCourse on Demand
Up to 30 lessons with 4 learning tasks each + final lesson as a PDF download. Please send us one after purchase eMail with the desired title supportberufebilder.de. Alternatively, we would be happy to put your course together for you or offer you a personal, regular one eMail-Course - all further information!
29,99€Buy
Skate eBook as desired
If our store does not offer you your desired topic: We will be happy to put together a book according to your wishes and deliver it in a format of yours Choice. Please sign us after purchase supportberufebilder.de
79,99€Buy