Just like in the animal kingdom, hierarchies also have in the Economy, despite all the disadvantages, such as the consequences of the Peter principle (Employees are promoted until they get to a position that is beyond them) to offer some advantages: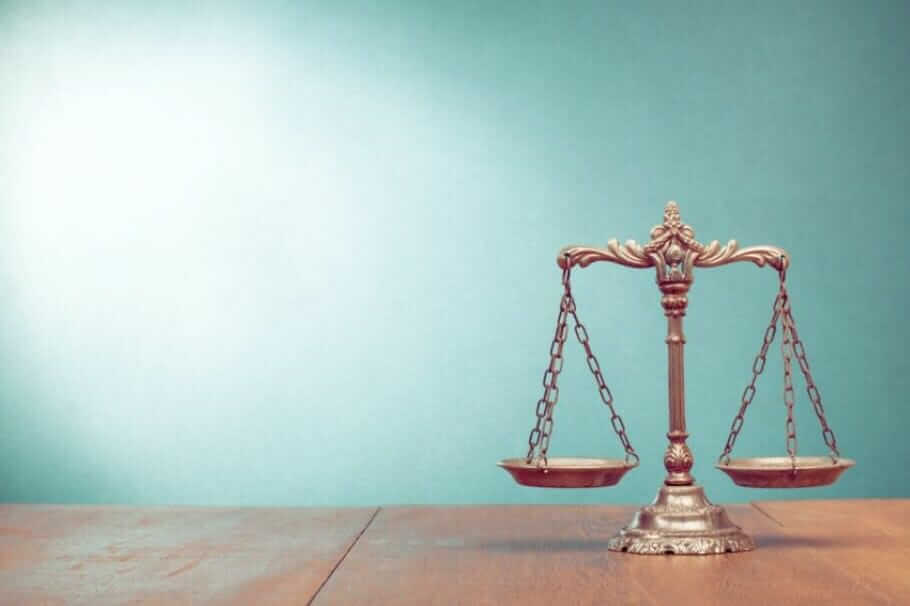 How to help hierachies
Responsibility and decision-making: hierarchies help to define clear responsibilities. Decisions are made more quickly. In case of wrong decisions, the responsible persons are clearly identified. Above all, risky professions (in the areas of military, health care, fire brigade, police) depend on clear hierarchies and command chains.
Career orientation and motivation: hierarchies provide a clear motivation for advancement, combined with power, money and privileges. If the rise is automated, some bankers get their bonuses one way or another, hierarchies understandably have little motivation.
Security and clarity: The guess is close to believing a further step on the career ladder would lead to rest. This is only partly true. The question, who creates the ascent, is clarified, which could calm all concerned. But in disputes this leads to further unrest. Only the one who is at the top or the bottom of the hierarchy can feel secure. All others are in a sandwich position in which they must constantly prove, justify or delineate themselves, especially if they have not worked in the sense of a donor on their network basis.
The balance between submission and overburden
A key motivating factor is Balance between under-demanding and over-challenging the employee in terms of their ability to take on responsibility, their personal career aspirations and tolerating uncertainties.
If we accept that Executives are in fact part of a hierarchy of responsibility, it is their task to get more out of the individual than he is able to give on his own. Even when employees are perfect professionals, they usually need someone who provides direction and tact and is willing to give their Head to delay The more alone Reset about corporate decisions or budgets requires this type of division of labor. A prerequisite, however, is that decisions are made where it is useful appears to make transparent.
Example: Provided before completed facts
The Executive a medium-sized one Company asks an employee one morning what he thinks of an offer for a tender in a for the Company holds unusual line of business. Referring to the good reputation of the company, the lack of experience in this area and the high Risks the long-standing employee advises against submitting an offer.
Two weeks later, he learns of the offer of the boss and the award. What happened here? The employee suspected a defiant reaction of the boss. If the boss is a stimulant type, it could also be an adventure for him. Or, as a caring boss, he would like to get enough orders to pay his employees.
Transparency is important
Without transparency, all of these hypotheses remain unfounded, but cause a wide variety of reactions and future behavior among employees. Depending on the hypothesis and Personality of the employee, one reacts with defiance, according to the motto: "Next time he doesn't have to ask me anymore!" Another employee reacts with uncertainty: "Is the boss crazy now? I have no idea what's coming next."
In the long run, such hypotheses develop into a bad mood and eventually into rumors about the boss's fads and idiosyncrasies, which have their own logic. In the long term, hardly any employee will be motivated to think about a possible Projects to do if they suspect that the boss decides anyway according to his own discretion.
What can we learn from this example?
The only way out is transparency. If clear is why the boss his decision so taken, there is no more speculation.
Even if hierarchies still have their necessity, historically speaking, the Significance hierarchical Guide rapidly. There are analogies to political developments here. Authoritarian states that gave orders to subjects became democratic states under the rule of law, in which the individual has more and more freedom, even if it is currently in Eye of the NSA scandal it seems that these freedoms are bogus freedoms.
Read text as PDF
Acquire this text as a PDF (only for own use without passing it on according to Terms and conditions): Please send us one after purchase eMail with the desired title supportberufebilder.de, we will then send the PDF to you immediately. You can also purchase text series.
4,99€Buy
Advice on success, goal achievement or marketing
You have Ask round to Career, Recruiting, personal development or increasing reach. Our AI consultant will help you for 5 euros a month – free for book buyers. We offer special ones for other topics IT services
5,00€ / per month Book
Book eCourse on Demand
Up to 30 lessons with 4 learning tasks each + final lesson as a PDF download. Please send us one after purchase eMail with the desired title supportberufebilder.de. Alternatively, we would be happy to put your course together for you or offer you a personal, regular one eMail-Course - all further information!
29,99€Buy
Skate eBook as desired
If our store does not offer you your desired topic: We will be happy to put together a book according to your wishes and deliver it in a format of yours Choice. Please sign us after purchase supportberufebilder.de
79,99€Buy