work overload, excessive demands, Stress – a lot of people complain about that. It not only helps to work more efficiently: the stress factors are often based on one's own ego. We explain why.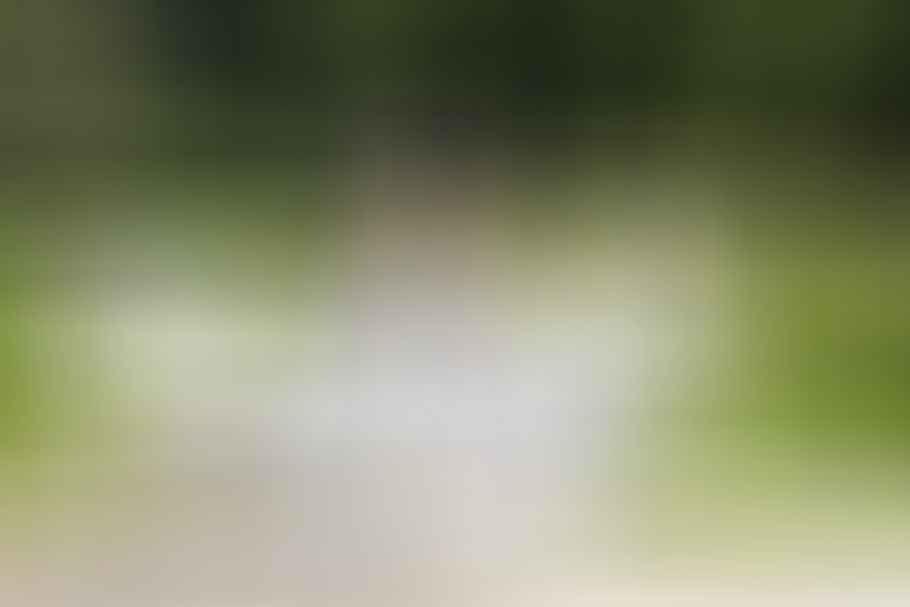 No eMails - finally more time?
Imagine: the computer goes on in the morning and it is not eMail in the mailbox. Absolutely nothing. Nobody thought of you, dead pants. What would you do?
Become eMail-Reduce traffic, productivity increase, become less dependent on electronic Communication want to do, he should be happy about it. Because now it is finally time to work through what has been left behind, to do what you wanted to do all the time, to take a day off (more for the self-employed) and and and. Wouldn't it be just great, none eMails in the mailbox?
Caught in the hamster wheel of your own ego
The truth looks, I say, differently. You always notice that very well, when there is nothing going on - at the end of the year. Or because of the server on which the eMails lie, suddenly fails.
Then a certain disillusionment sets in that hardly anyone talks about (because it's kind of embarrassing) - but sometimes it does. Like a well-known German blogger who announced on a January 5th afternoon: "Inbox Zero. And that wasn't even a silly resolution for 2012." I found it good and Honestly.
End station burnout - who is to blame?
Many are not so honest. And search for the error Burnout- Syndromes not in oneself, but in others. Just like Miriam Meckel, partner of TV presenter Anne Will and Professorin and Director at the Institute for Media and Communication Management University St. Gallen. Meckel has an impressive Career put behind:
Initially a journalist, in 1999 the youngest professor in Germany, in 2001 State Secretary and government spokeswoman for North Rhine-Westphalia Professorin, editor-in-chief and editor of Wirtschaftswoche.
The luck of the inaccessibility?
And in 2007, Meckel published a book about how modern society overwhelmed her Technology written. In it, Meckel showed herself, for example, as a slave to her Blackberry, which constantly forces her to communicate, gives her no time for the necessary breaks and intrudes on even the most private situation. On page 139 she aptly characterizes where her Opinions after the journey for the knowledge worker the Future goes:
Step by step, neo-nomads are becoming the norm in our working and living environment. Work is becoming more and more "virtualized", keyword conference call. We can take everything we need to work with us wherever we go. On the one hand, this makes mobility easier and makes it possible, for example, to go home on Thursdays or to go to work on Tuesdays Office to drive. On the other hand, being at home didn't mean that privacy begins, but the work continues under different circumstances and in a different environment.
Will Goldmund no longer be Narcissus?
Meckel is such a good example of her own thesis because she suffered from burnout a short time later. The logical consequence of a social development in which only those who are constantly available and can react as quickly as possible stay on the ball? That sounds frighteningly logical – and yet it is the wrong conclusion. Because when reading Meckel's book, it always shines through that the actual Problem not the technology, but above all how we deal with it: Because, to put it simply, the basic dilemma is our desire for love, social recognition and Success. Sarina Pfauth has Meckel's problem in the Süddeutschen Newspaper aptly analyzed:
How can someone even retire after burnout when they've lived in such a high-speed frenzy?... Does that mean they want to disappear into the apparent meaninglessness of petit-bourgeois life? No. Goldmund doesn't want to be Narcissus anymore? No.
Caught in your own ego
What Miriam Meckel describes also applies to many other users of the Internet: they go to great lengths to be significant - and then wonder about their own work overload. For worse than a crowded eMail- Mailbox is for many People one in which yawning emptiness reigns. Because that means, for heaven's sake, that we are completely insignificant and nobody needs us! And maybe even your job is in danger and your livelihood threatened? A horror show! Practically love withdrawal!
So it's no wonder that we keep coming across people who loudly emphasize their own importance at the airport or on the train with their cell phones. Every fourth mobile phone user has even had a cell phoneConversation simulated to stand out in front of others, as found by James E. Katz. Put simply, one could say: work overload due to mobile Internet and social media results primarily from the desire for recognition and Respect by Executive, Colleagues and acquaintances.
Intentionally into the hamster wheel
What follows from this for me: Instead of constantly complaining about the hamster wheel, you should yourself clear make that one has consciously chosen this life. Or change it. But don't complain about the constant overload and don't really change anything. Just like the journalist Meike Winnemuth, who found out on a trip around the world:
The hamster wheel that made me so happy to get out for a year? I soldered this myself, climbed it without help from others and kept it going with all my might. Like all of us, I've often moaned about all the to-dos: nonsense. You have to do so much less than you have to admit. Honestly, I would have said: I want. I had decided for the hamster bike life. And should I return to the wheel, then consciously and without grumbling.
Read text as PDF
Acquire this text as a PDF (only for own use without passing it on according to Terms and conditions): Please send us one after purchase eMail with the desired title supportberufebilder.de, we will then send the PDF to you immediately. You can also purchase text series.
4,99€Buy
Advice on success, goal achievement or marketing
You have Ask about career, Recruiting, personal development or increasing reach. Our AI consultant will help you for 5 euros a month – free for book buyers. We offer special ones for other topics IT services
5,00€ / per month Book
Book eCourse on Demand
Up to 30 lessons with 4 learning tasks each + final lesson as a PDF download. Please send us one after purchase eMail with the desired title supportberufebilder.de. Alternatively, we would be happy to put your course together for you or offer you a personal, regular one eMail-Course - all further information!
29,99€Buy
Skate eBook as desired
If our store does not offer you your desired topic: We will be happy to put together a book according to your wishes and deliver it in a format of yours Choice. Please sign us after purchase supportberufebilder.de
79,99€Buy