Clothes make people - still! In fact, lay Company again value on well-groomed Business-Clothing. 2 X 17 tips on what Women and men should really pay attention to their outfit at work.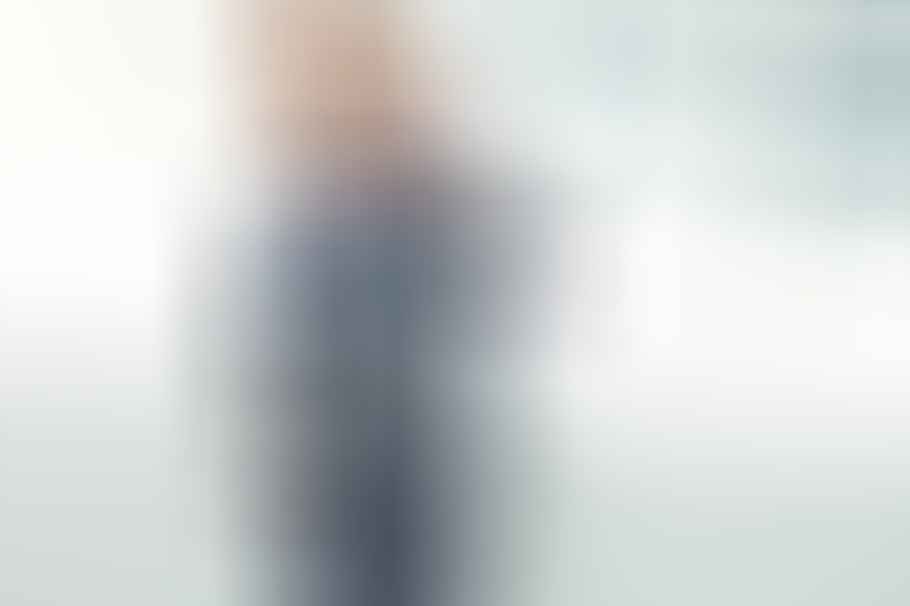 Unique selling point style
The products and services are becoming more and more similar and a company - whether large, medium or small - can only distinguish itself today by "Employees-Personalities" position in the market.
The representation requirement of each individual employee increases enormously - every small and medium-sized enterprise also wants and has to differentiate itself from its competitors.
Clothes are a must
Safe appearance does not only include manners or that Behavior in dealing with People, but also the clothes with which we present our company.
Clothing expresses their values ​​and their awareness of a well-groomed overall appearance. From the clothes or uniform can Customer definitely draw conclusions about your company.
Company: Back to the proven dress code
More and more companies are going back to the (proven) dress code
to provide a consistent appearance and
to separate the difference between work wear and casual wear more clearly. The leisure fashion has taken a great place in our everyday lives. We love it practically, casually and at times sporty and these signals can sometimes reach the customer. Studies in the US show that today again every
Companies abolish "casual Friday" (employees don't wear strict business attire on this day). The clothes help to immerse yourself in leisure time on Friday.
The company should take the opportunity to address the topic of clothing and explain the requirements in the company, especially when hiring new employees. Otherwise, new employees always have to follow the "secret dress code", which someone has shaped.
Clear rules make it easier to deal with each other
It makes it easier for everyone involved klare Regulate to write in the house rules so as not to have to have annoying discussions afterwards or the employees are reprimanded even though there were no clear instructions.
It doesn't always have to be a "uniform", but it should have a recognition effect for the customers give so that he also the employee Company can assign.
The clothes belong to the company philosophy
In some companies, you do not know whether to address an employee or another customer because both are dressed in casual clothing.
Whether eg a uniform shirt / polo with name tag and a dark trousers or a skirt with the matching shoes is chosen or a costume / suit is part of the company philosophy.
Business clothes: 17 tips for the woman
Make-up: Clear distinction between day and evening make-up
Hair: no flowing hairstyles - for long hair, the hair rather simple and with a tendency to get out of the face
Hands: neat nail length, no nails or nail decoration, artificial nails - French manicure
Clothing: represent the company and thus think of the message to be conveyed when choosing the outfit
Well suited are trouser suit, costume, dress, skirt
Always pay attention to the appropriate length of skirt or pants
Always cover shoulders and upper arms
Matching is a classic outfit (best materials and best quality) mixed with fashionable accessories
No skin-tight body, no visible underwear
No supermini, no big cleavage, no leggings, no super-sporty outfit
No spaghetti straps, no romantic look, no transparent look
Accessories: not overly high - pay attention to quality and jewelry, 8 jewelry as a guide, piercing / tattoo - not visible
Belts: pants, skirts - the loops have
Stockings: always wear stockings, even in summer (option), no seam, no fishnet stockings
Shoes: closed shoes - heel-free is possible, no super high heels, no sandals, no mules, slippers, "Birkenstock", remove the label on the sole
Perfume: restrained or fresh fragrance
Bag: College folder, timer or briefcase
Business clothes: 17 tips for the man
Hair: Short haircut, attention: hair from the nose, ears. eyebrows
Clothing: not shirt open, non-skinny pants, no short sleeve (leisure) and tie, combination or suit, no too casual, sporty outfit (signals free time)
Shirt: long sleeve shirt, singlet (!)
Vest: lower button open - in a classic suit
Tie: no comic motifs; Close button under the tie
Tie tip: End of the belt - point on the thorn
Cuffs: 1 cm from the jacket
M-buttons: positive for the overall picture, not for a tie-free outfit
Pocket square: pattern / design other than the tie
Tie clip: currently not so up to date
Watch - Belt: Metal color must be the same
Belt: no empty belt loops
Socks: dark and long; made of fine material and without pattern; Length: the socks should also cover the leg while sitting
Shoes: elegant shape, well-groomed and made of leather; Brown shoes for a dark suit possible - attention in the evening!
Jewelry: no jewelry such as bracelet, earring or visible necklace, no visible piercing or tattoo
Handkerchief: made of fabric
Perfume: unobtrusive fragrance
Read text as PDF
Acquire this text as a PDF (only for own use without passing it on according to Terms & Conditions): Please send us one after purchase eMail with the desired title supportberufebilder.de, we will then send the PDF to you immediately. You can also purchase text series.
4,99€Buy
Book eCourse on Demand
Up to 30 lessons with 4 learning tasks each + final lesson as a PDF download. Please send us one after purchase eMail with the desired title supportberufebilder.de. Alternatively, we would be happy to put your course together for you or offer you a personal, regular one eMail-Course - all further information!
29,99€Buy
Skate eBook as desired
If our store does not offer you your desired topic: We will be happy to put together a book according to your wishes and deliver it in a format of yours Wahl. Please sign us after purchase supportberufebilder.de
79,99€Buy
Corporate publishing and advice
You want to publish, increase your reach or as an employer Candidate speak to? For these and other topics we offer special Consultant packages (overview) - For example, a personal phone call (price is per hour).
299,00€Buy