No doubt, distance learning, distance learning and eLearning are about to change the education market decisively. But how does it work and which learning methods are used?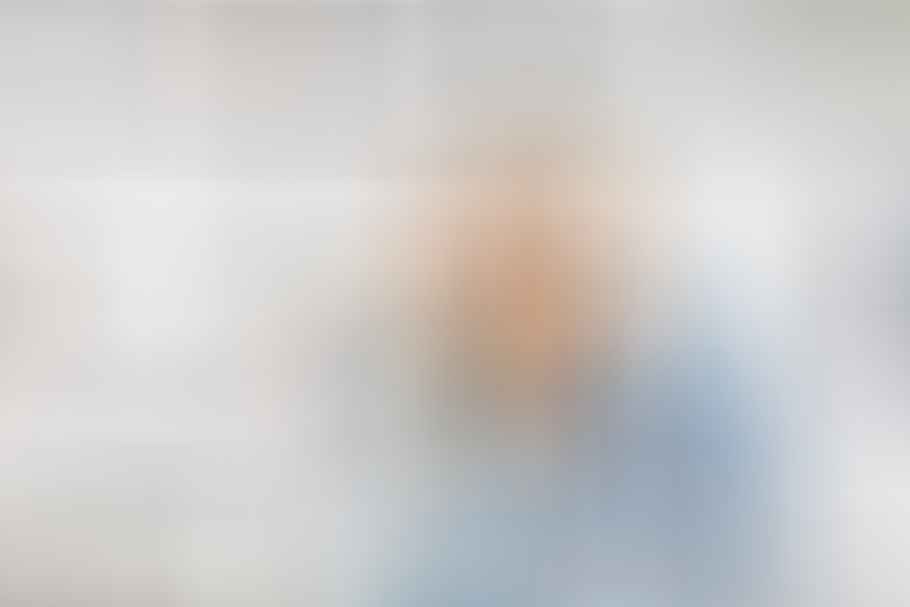 Distance learning and e-learning: a market with a bright future
Where and how do you get yours Vocational Training? For many People is it the local high school or University. For others it is a vocational school or a technical university. But an ever-increasing proportion of people are opting for an apprenticeship through this Internet through self-study, correspondenceCourses and/or distance learning. In this form of further education, which is often referred to as distance learning, distance learning is used as a learning method. And this development is in the process of decisively changing the education industry.
Therefore, there are many schools, universities and other organizations that offer distance learning and the market is growing - worldwide - steadily. This means that many people can study almost anywhere without going far travel or much Money having to spend. As a result, this form of education can also reach people who have previously had little contact with Further Training to have. The Internet plays an important role here, as it makes those willing to learn flexible in terms of time and space.
Advantages and disadvantages of distance learning and e-learning
As a rule, the time factor plays a role in this decision also plays a big role in this type of learning: Most people who start distance learning or distance learning courses would like to learn a new skill, but simply don't have the time to travel to or attend a class. Or they need a specific degree, but the nearest university is too far away to get it qualification to acquire or the corresponding degree is only offered in distant foreign countries.
However, distance learning also has certain disadvantages: On the one hand, it is usually offered by private institutions and is therefore more expensive than comparable face-to-faceCourses at state universities and educational institutions. Another Problem is that he very much self-motivation and Discipline requires. So many people fail at distance learning.
The main differences between face-to-face teaching and e-learning
Because one thing has to be distance learners clear Distance learning, distance learning and e-learning are a very different type of learning mechanism than face-to-face teaching. There are many different learning methods available that you can use for your personal or professional development. However, your personal environment and your own ability to motivate yourself also play an important role.
Because it is not only the learning processes, but also the teaching and learning support provided by lecturers and tutors that are completely different in distance learning than in face-to-face teaching. This means that the learners and teachers are predominantly spatially and temporally separated from one another and the learners are much more on their own. In addition, the communal one is missing Motivation in groups and the direct line to the lecturer. Anyone starting a distance learning course must be aware of these weighty disadvantages.
5 methods at a glance: How do distance learning and distance learning work?
But which learning methods are used exactly in distance learning and distance learning? And how's that going? Things to Learn specifically from? An overview.
1. Distance learning letters
The most important learning medium for distance learning is telecommu- nication letters. Traditionally these are sent to the Fernlerners in print by mail. In the meantime, they are increasingly available in electronic form and are often complemented by other media such as learning videos.
The study letters are didactically prepared booklets with a volume of mostly 50-200 pages, which often contain graphics and tables in addition to the text. They differ from other non-fiction books in addition to the uniform one Structure especially through the learning elements such as self-control tasks,
2. Submission tasks
In distance learning there are repetitions, summaries, practical exercises and assignments. The submission tasks comes with a special Significance to. As a distance learner, you receive them regularly, do them Tasks at home and send them back to the tutor, usually by e-mail. This in turn corrects and evaluates your answers and then sends them back to the learner.
Submission tasks therefore have a very practical benefit: Every student receives a Feedback about his current learning status and also tips for further action. On this basis, everyone can then do it themselves decide, whether he continues in the learning material or rather repeats the exercise book again.
3. Supervision by distance teachers
The tutors, also referred to as distance teachers, are very important for successful distance learning, because they are the technical contact persons for the distance learners and distance students. This distinguishes distance learning, for example, from self-learning only with books, but also from other modern forms of learning such as MOOCs (Massive Open Online Courses) in which the learners are mostly on their own or can exchange information with other participants in forums.
The tutors can be contacted by mail or via the online study center of the providers. Many Ask can be clarified in writing, for more extensive explanations it is often possible to arrange a telephone appointment or to exchange information via Skype.
4. Face-to-face seminars
A part of the distance learning course usually also takes place in presence form. In compact seminars the course material is repeated and deepened, and written exams are written under supervision. These seminars are now also partially online in the virtual classroom.
This means that the participants will meet online via the Internet and the lecturer will be transmitted in picture and sound. For this purpose, films are shown or documents can also be processed together. Questions can be provided by text chat as well as orally via the microphone of a headset.
5. Thesis
At the end there is usually a thesis. Academic distance learning courses, just like face-to-faceCourses, also end with a thesis (bachelor thesis, master thesis). This thesis is also created remotely, in coordination with the supervisor of the thesis. For students, a thesis is a very important part of a course as it represents the culmination of years of work.
It shows the peak of the student's knowledge and learning and is a strong testament to his or her qualifications in scientific work. Because here the students show that they have learned to work scientifically during their studies and that they have done so extensively Projects can implement. The thesis is also the document in which you present what you have worked on during your studies.
Read text as PDF
Acquire this text as a PDF (only for own use without passing it on according to Terms & Conditions): Please send us one after purchase eMail with the desired title supportberufebilder.de, we will then send the PDF to you immediately. You can also purchase text series.
4,99€Buy
Book eCourse on Demand
Up to 30 lessons with 4 learning tasks each + final lesson as a PDF download. Please send us one after purchase eMail with the desired title supportberufebilder.de. Alternatively, we would be happy to put your course together for you or offer you a personal, regular one eMail-Course - all further information!
29,99€Buy
Skate eBook as desired
If our store does not offer you your desired topic: We will be happy to put together a book according to your wishes and deliver it in a format of yours Wahl. Please sign us after purchase supportberufebilder.de
79,99€Buy
Corporate publishing and advice
You want to publish, increase your reach or as an employer Candidate speak to? For these and other topics we offer special Consultant packages (overview) - For example, a personal phone call (price is per hour).
299,00€Buy