Digitization is finding its way into companies and with it new job descriptions around the topic of digital Communication. What role and Tasks do these job descriptions take over in companies?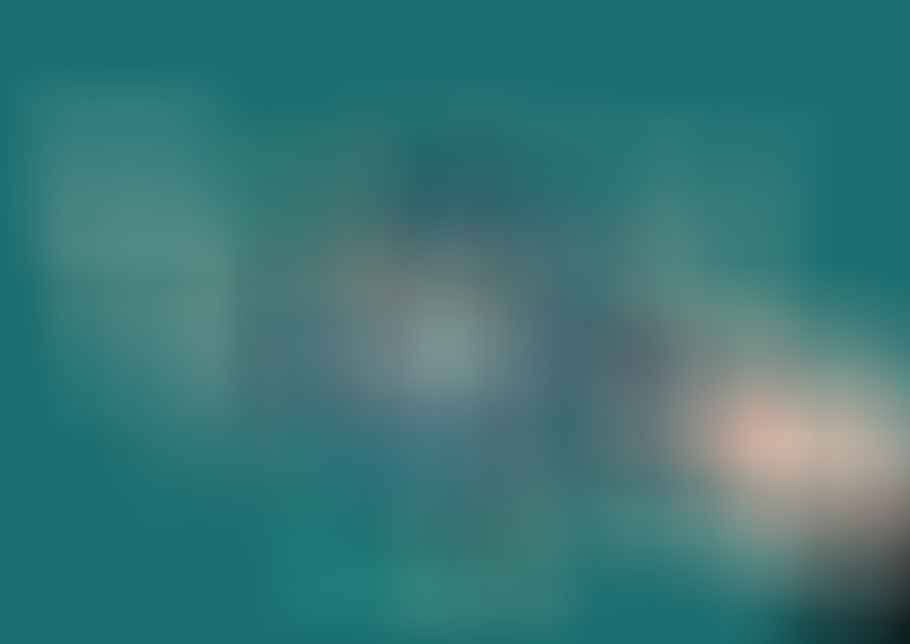 The risk of a trendy job and its effects
Having become aware of some discussions on the subject, I will look at the job profile of the Digital Take a closer look at Communication Managers. Is it really "only" about using social networks or is there something more behind the name of the Digital Communication Manager? Anyone who wants to assess the current trends in companies regarding the job profile of digital communication managers will find it difficult to bring different developments down to a common denominator.
On the one hand, more and more digital specialists are emerging for even the smallest of tasks. On the other hand, many well-known names pour into companies and permanent positions. So where are the many digital communication managers heading? When I did my first post for Best of HR – Berufebilder.de® wrote, I referred to the inflationary number of digital communication managers who are being dismissed in batches from various training courses. In the past year, a large part of my contributions dealt with the differentiation of the job description and the specialization as an expert. Get these now Attention, because the job description is changing. It's time to act:
The end of digitization is the return to the state before
Vincent Stuhlen, Global Head of Digital at L'Oreal, said in an interview with CMO that there are two developments that are conditional. On the one hand, he is quoted, data and its strategic evaluation and use require new experts who are familiar with it. On the other hand, he sees a backward integration: digital experts become part of classic corporate areas.
If you take this thought further, it presages an end point of digitization that many experts have not seen in recent years. Accordingly, the corporate structure would continue to exist. The integration of experts for digital processes in these structures would bring the associated Reset into the departments. The benefits of the social Business are reduced to the use of social software. The dream of flexible Work Forces would be - from the point of view of idealists of the new Working world - burst.
What will remain of the idea of ​​the digital enterprise
If you continue this thought, the first signs of such a development can already be seen. Many Digital Communication Managers, who were regarded as pioneers in professional circles, are giving up their self-employment to work in companies. There they assume responsibility for digitization, which is essentially reflected in the declaration of Online and the derivation of strategies for companies to react to it. A radical rethinking in the sense of a break with existing structures has not yet arrived in Germany.
At the same time, the integration of digital knowledge into existing business processes also means that the Economy start with a new way of thinking. The back integration of the expertise in existing departments can be seen as an opportunity for change from within. So one of the biggest problems of corporations is that hitherto made Measures for Implementation a digital one Strategy only from a part of the Employees will be carried. Bringing forward thinkers and avoiders together could trigger a significant boost in innovation. In fact - and this is shown by the representation with many subjunctive moods - this seems to remain the pious hope of the Digital Communication Manager.
Content is not equal to content
The Digital Communication Manager is responsible for the content and use of the various company appearances: Whether at Facebook, in the blog or on Google Plus, the Digital Communication Manager is the first point of contact for the Company. In order for the first impression to succeed, it is important to offer content that appeals to the target group.
Digital communication is nothing more than a digital business card and it needs appropriate content in addition to information about the company: Whether it is about an introduction of the employees or a competition or facts about the company is not decisive. It is important that the company's communication strategy is also applied there.
Further training is different and occupations are the same
Who now thinks that he is a Further Training I qualify to devote myself to these complex fields of activity, it should be said that most of the knowledge is acquired through practical work. In this respect, it is of little help to show a certificate that proves a degree as a digital communication manager.
Whether references this Problem can also be doubted: In essence, only working on a reference can do Projects However, the content-related responsibility for certain areas of activity cannot be read.
Digital communication deserves respect
Anyone who thinks about whether digital communication can really be used by everyone and whether this is a simple activity must admit to oneself that one thing, based on the outlined tasks and fields of activity clear should be: Anyone can not. It takes a lot of experience and instinct to manage a digital communication channel cleverly and apparently simply.
Ultimately, you grow through practice and your own mistakes. In this respect, one should accompany the Vocational Training are already starting their own project: This may not have to be with your own company appearance, but can be a hobby or interest you have grown fond of. The advantage of this: You always speak from the same Perspektive – and who says that this doesn't even result in a job?
What is left for Digital Communication Manager?
In the end, all that remains for the Digital Communication Manager to do is rethink:
Specialize yourself! This year, that can only mean actively dealing with apps and data. It is about the acquisition of strategic skills that go beyond pure digital communication management.
Be prepared! Change requires a certain openness to the things that change itself. Therefore, a certain amount of waiting and patience is indispensable for the working social networks.
Away from the computer - to life! The Internet offers possibilities for a whole range of ideas. Very few digital communication managers have tried to strategically capture the market in recent years. A first step in this direction can be to visit newly opened stores to find out their needs first hand. Doing is the new online.
Read text as PDF
Acquire this text as a PDF (only for own use without passing it on according to Terms & Conditions): Please send us one after purchase eMail with the desired title supportberufebilder.de, we will then send the PDF to you immediately. You can also purchase text series.
4,99€Buy
Book eCourse on Demand
Up to 30 lessons with 4 learning tasks each + final lesson as a PDF download. Please send us one after purchase eMail with the desired title supportberufebilder.de. Alternatively, we would be happy to put your course together for you or offer you a personal, regular one eMail-Course - all further information!
29,99€Buy
Skate eBook as desired
If our store does not offer you your desired topic: We will be happy to put together a book according to your wishes and deliver it in a format of yours Wahl. Please sign us after purchase supportberufebilder.de
79,99€Buy
Corporate publishing and advice
You want to publish, increase your reach or as an employer Candidate speak to? For these and other topics we offer special Consultant packages (overview) - For example, a personal phone call (price is per hour).
299,00€Buy