countless Online-Shops use a variety of approaches to court their favor customers. A recently published Bitkom study also reveals that online shoppers are very willing to switch.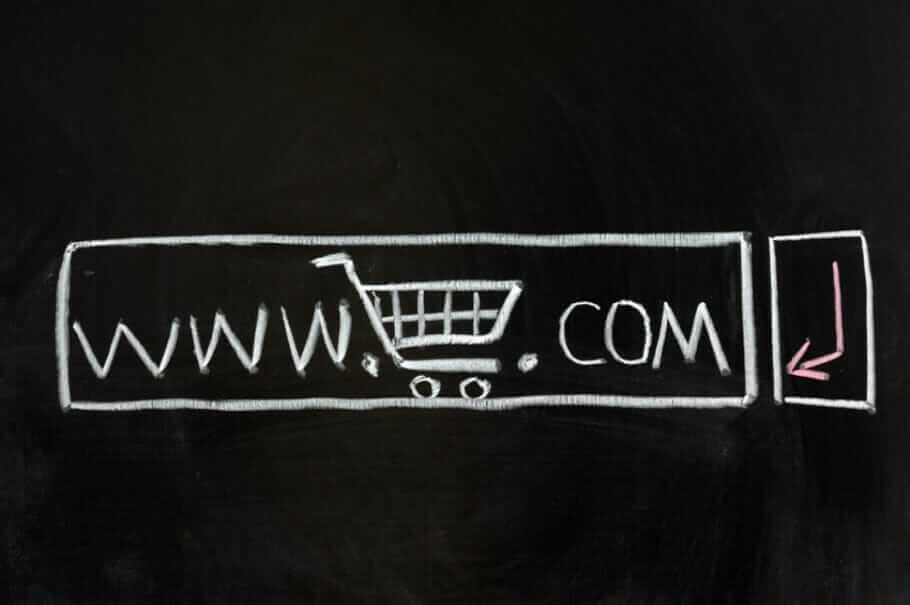 60 percent willing to change
Around 60 percent of those surveyed stated that they would leave the online shops they had previously visited in favor of other, more entertaining offers. It is therefore important for online shop operators to be aware of the changed needs of customers to respond and strengthened Measures to increase customer loyalty.
Social commerce promises to stand out from the crowd in online shop offers and to involve visitors in a targeted manner. Objective is to bind existing customers to the shop permanently and to win new customers with little effort.
10 Tips: The nearest store is just a click away
The books on the subject (advertising)
Social commerce helps reduce the anonymity of an online store and buyers sustained to convince of the shop. A particularly strong recognition effect is created, enriching the shopping experience with entertaining and lively elements.
The social commerce experts Christian Otto Grötsch, Managing Director of Preisbock GmbH, and Christian Malik, Managing Director of dotSource GmbH, give tips on the successful customer loyalty through social commerce. For several years, dotSource GmbH has been a trend-setter in the development of social commerce elements and the development of its own shop communities.
Activate your visitors: A lively online community is the basis of social commerce. Increase the length of your customers' stay and thus their binding to the shop, by giving them the opportunity to actively participate in the shop.
Use forums or blogs: Community elements such as forums or blogs can be effective tools for this by giving users the opportunity of mutual exchange - about the range of goods, experiences with specific products or questions about shipping and payment methods. This user community creates a sense of togetherness, the shop is filled with life and loses its anonymity.
Make your customers experts: Give your customers the opportunity to recommend and advise themselves. Through a targeted integration of customers through comments and reviews you generate for interested parties a valuable purchase decision aid with a particularly high credibility. This often makes it unnecessary to search for background information. Questions from users are often answered among themselves.
Inform your customers: Studies prove the effectiveness of this measure right: More than 80 percent of all online shoppers include the experience reports of others in their purchase decisions. By bundling reviews on your site, you ensure better-informed customers who like to remember the assistance the next time they shop. Use the customer feedback to identify optimization potential and take an active part in the discussions.
Let your customers work for you: You can transfer part of your marketing activities to your customers through social commerce. By recommending certain products or the shop to friends, you turn your customers into consultants and save money.
Get to know your customers: In order to be able to stand out from the anonymity of many online shops, practical tools for personalization can be given to the customers. Desired or wedding lists are already widely used and offer great benefits for both buyers and sellers: While the shop visitor can initially store articles of interest in his member area, the shop owner benefits from an increased re-visit rate. Frequently, friends are also referred to the wishlists, so lists also contribute to the acquisition of new customers.
Evaluate the shop visually: Your customers can make valuable contributions to the visual upgrading of your online shop. For example, uploaded photos or videos created by the users by their high vividness create additional buying impulses for undecided visitors. This instrument is especially recommended for high-involvement topics such as shops for certain sports or modeshops.
Find the right elements: Which elements are suitable for the respective shop must be decided individually. It is important to know your own target group, their media skills and their needs exactly. Social commerce elements should make shopping more intuitive, easier and more entertaining. Surveys of your own customers, how the innovations are accepted, and understandable instructions ("How does it work ...?") Are helpful.
Analyze Your Customers: Before you make any significant changes to your online store, you should analyze your audience and their needs. Where do additional functions such as rating systems or commentary functions provide real help?
Think like the customer: put yourself in the shoes of your customers to find out what their demands on your online store are and how to make their visit as enjoyable as possible.
Read text as PDF
Discounts for your success (advertising)!
Acquire this text as a PDF (only for own use without passing it on according to Terms and conditions): Please send us one after purchase eMail with the desired title supportberufebilder.de, we will then send the PDF to you immediately. You can also purchase text series.
4,99€Buy
Advice on success, goal achievement or marketing
You have Ask round to Jobs, Recruiting, personal development or increasing reach? Our AI consultant will help you for 5 euros a month – free for book buyers. We offer special ones for other topics IT services
5,00€ / per month Book
Book eCourse on Demand
Up to 30 lessons with 4 learning tasks each + final lesson as a PDF download. Please send us one after purchase eMail with the desired title supportberufebilder.de. Alternatively, we would be happy to put your course together for you or offer you a personal, regular one eMail-Course - all further information!
29,99€Buy
Skate eBook as desired
If our store does not offer you your desired topic: We will be happy to put together a book according to your wishes and deliver it in a format of yours Choice. Please sign us after purchase supportberufebilder.de
79,99€Buy