Many Company advertise with new customer offers, but neglect their existing customers. Just think of discount battles like Black Friday. An expensive mistake, because targeted offers to existing customers make it much easier and easier to find loyal, really good ones customers win and hold.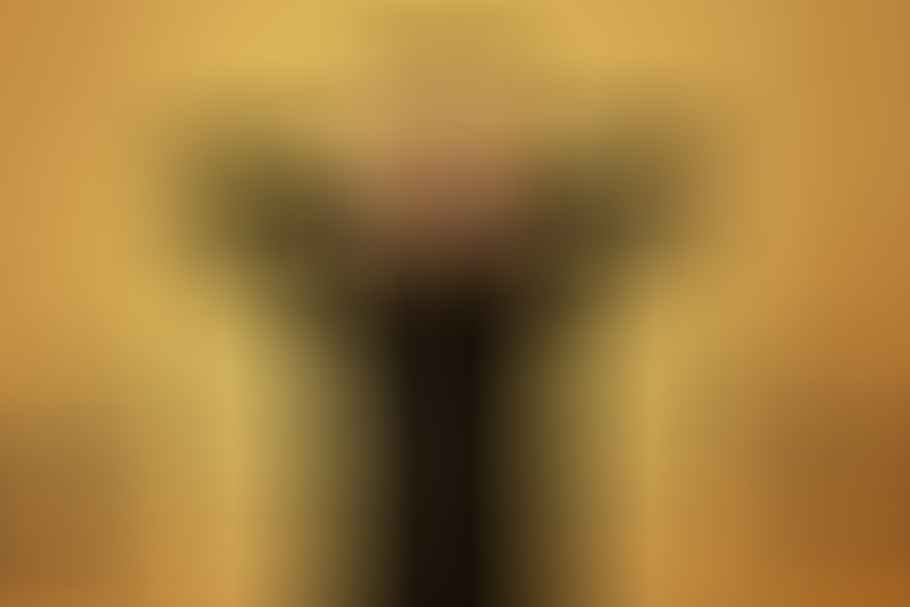 Pearl diver of new customer acquisition
About a hundred years ago, there were still pearl divers who did nothing but collect clams all day long, hoping that there would be a pearl in them. This activity was very tedious and dangerous.
Until by chance someone put a grain of sand in a easy pushed in the open shell, closed the shell again and gave it enough time. The result: a pearl grew out of it. That was the end of pearl diving and the beginning of pearl farming.
How to free the sales success from chance
Now what does that have to do with sales? Well, diligence is a basic virtue in sales, but also in the Economy systems can be implemented, as in pearl farming. Many People in sales define theirs Success according to the formula: growth = new customers.
This is also true for many Industries. But not for everyone! Anyone who sells prefabricated houses to owner-occupiers can only grow through new customers. There are industries that mostly only "one-offGeschäfte" conclude. For these providers, the acquisition of new customers is the basis for growth. But for most industries, the case is different:
Systematic shortcut to success in sales
The basis is the formula 1 – 3 – >7. It costs you factor 1 in time, effort and Moneyto keep a regular customer, to bind them to you and to realize their potential. It costs you at least seven times as much to acquire a new customer.
Even if you gain new customers through active and passive referral marketing, it still remains at least factor 7. In between, there are two other customer segments: on the one hand the departed or lost customers and on the other the slumbering customers or sleepers.
Use the potential of existing customers
It costs you a factor of 3 to exploit the potential of a customer for whom you are a "secondary supplier". The Customer knows you. A "supplier connection" already exists. He's trusted you before. However, he gets most of his needs from another partner.
Now it is clear easier to activate such a snooze customer than a completely "cold" one Contact to acquire. Look for that Conversation and clarify the conditions under which the customer is willing to do more with you. Often the customer doesn't even know that you could also offer some products because your Performance mostly not fully communicated.
Customer recovery
A study by Deutsche Post has shown that companies in Germany, across all sectors, buy between 24 and 27% of their customers every year verlieren. Customer recovery is also in the Factor 3 range, even if that is the case for most Seller emotionally incomprehensible.
The majority think that it is easier to convince a "virgin" new customer than to shovel "scorched earth" away from an ex-customer. But this is a mistake in thinking: The ex-customer once trusted you. Otherwise you would never have done business with him. Now something "got in the way" that prevents him from continuing to sell you.
3 reasons for losing customers
There are three reasons for the loss of customers:
The customer dies or the company closes. Recovery doesn't make sense here.
The competition "poached" your customers.
You angered the customer, and he decided not to buy from you anymore.
Search contact to the customer
For points 2 and 3, do it Senseto seek direct contact with the customer - immediately and ideally by telephone or in person. Please do not write any letters! Clarify what the problem is, solve it and define under what conditions the customer is willing to work with you again. An empirical value: The faster you register the breakup of the relationship and the faster you then react, the higher your recovery rate.
If you are only looking for customer contact after months, then they are often no longer ready to switch. Then he got used to the procedures and processes of the new partner. As a manager, you should pay particular attention to dropouts in sales. Many salespeople simply "don't dare" to start the conversation and to rescue the situation. Studies have shown that 95% of the customers that you can reactivate will later become very loyal regular customers and are almost resistant to attempts at enticement.
Up- and cross-selling
But factor 3 is secondary. First it's about factor 1, the customer retention and exploiting the potential of existing customers. Let's observe this with an example: You sell Insurance. How many insurances does your customer have? How many of them with you? Which ones are still missing or make sense from your point of view? Analyze the overall potential of your customers and leverage the potential:
Upselling, ie longer terms and / or higher sums insured under existing contracts.
Cross-selling means additional products. In the sense of "Customers who bought A were also interested in B, C and D". Your aim should be that you can cover at least 80% of the customer potential with your offer. Why only 80% and not the full potential?
Well, if you get all the potential from the customer by yourself, because he wants to focus on you, then: Congratulations! But often the effort to push the last one from the race out of the race is in no relation to the yield. Some customers just do not want to put everything on a map.
Do you really know the potential of your customers?
Incidentally, my personal experience is that very few salespeople know the real potential of their customers. I'm talking about "knowing" - not "supposing". But without the exact "knowledge", a real exploitation of potential is not possible. So create one checklist around the determination of potential and work through it with your customers. Here's how you can for sure be to have really addressed all topics and products.
So if you have been in your market for some time and have a certain customer base, then intelligent market cultivation according to Formula 1 - 3 -> 7 is your systematic shortcut to success!
Know and raise the potential of your regular customers.
Reactivate your ex-customers in a timely manner.
Win the potential of your snooze customers.
And only the fourth step is the acquisition of new customers!
customer acquisition
When it comes to acquiring new customers, there is always the right one Method at. Methods are understood to mean customer approaches such as telephone acquisition, mailings, search engine marketing, active and passive recommendation marketing and many other options. But be careful: Professor Pinczolits from Vienna has determined that the "wrong" method can increase up to 20 times Costs and effort caused.
Henry Ford is said to have said: "Half of the advertising costs are wasted money. Unfortunately we don't know which half. " It is similar in the acquisition of new customers: It is worthwhile for you to take a critical look at which acquisition channel really leads to new customers and corresponding sales for you. Systematic sales controlling really makes sense here.
Formula 1 - 3 -> 7 can also mean for you that you may not start any activities or investments in acquiring new customers for the next two to three years. And you don't need to have a guilty conscience. With factors 1 and 3, you have quick successes, at lower costs and without acquisition frustration.
Read text as PDF
Acquire this text as a PDF (only for own use without passing it on according to Terms & Conditions): Please send us one after purchase eMail with the desired title supportberufebilder.de, we will then send the PDF to you immediately. You can also purchase text series.
4,99€Buy
Book eCourse on Demand
Up to 30 lessons with 4 learning tasks each + final lesson as a PDF download. Please send us one after purchase eMail with the desired title supportberufebilder.de. Alternatively, we would be happy to put your course together for you or offer you a personal, regular one eMail-Course - all further information!
29,99€Buy
Skate eBook as desired
If our store does not offer you your desired topic: We will be happy to put together a book according to your wishes and deliver it in a format of yours Wahl. Please sign us after purchase supportberufebilder.de
79,99€Buy
Corporate publishing and advice
You want to publish, increase your reach or as an employer Candidate speak to? For these and other topics we offer special Consultant packages (overview) - For example, a personal phone call (price is per hour).
299,00€Buy