Meetings are considered annoying, but they have a decisive influence on us. Don't you think so? Please read on!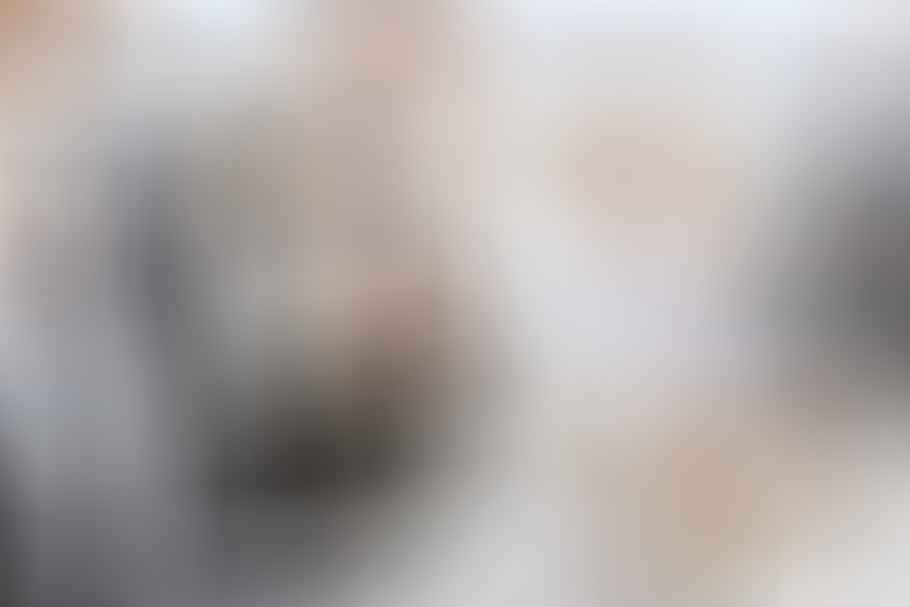 Use meetings properly
Not a few People often believe it's all about Performance. Mistake: That salary depends only to a small extent on personal work performance, clear your own image is more important Company and the degree of familiarity with the manager. Hence this is Appear im Meeting just as important as handling it correctly Criticism.
Therefore, if you want more salary, you should speak up more often in the meeting, take on renowned projects and give presentations so that they can benefit from Manager be perceived more strongly.
Armed with performance for the interview
A meeting can be an extremely creative event. It can be used in a targeted manner to put your work in the right light and to pick up important information. Then the meeting is no longer a waste of time, but one Projects as well as that Career very useful.
And with these services, willing employees should prepare for the salary talks. It is therefore important to visualize one's own achievements and to substantiate them with numbers, for example.
Argue correctly in the salary interview
And then it's time to look at the arguments for that Conversation write down and to to practice – for example with your partner, with one Training or if necessary alone in front of the Spiegel. Because well argued is half the battle!
But beware, too much self-confidence is also not appropriate! Before the interview, you should find out exactly what is going on Company really? What salary is in the Industry in a certain position and common with this area of ​​responsibility? What to earn Colleagues? Because only then can she have really realistic salary talks.
Realistic!
Some people believe more Money if you whine a little: But arguments like "The cost of living has gone up", "The children cost so much" or "I just can't get by with the money" don't convince any boss.
And comparisons with colleagues are also an absolute no-go. If you want more money, you should prove (e.g. with the success diary) that you achieve a lot, take responsibility, and that the company is innovative ideas advances or with his work Costs saves.
The Actual Trap
A large number of negotiations fail in the initial phase. But what are the typical pitfalls that can appear in every negotiation? Eg this one: "Actually, I should have earned a little more salary" - whoever starts like this has already lost. "Nice try" will think the boss and the Ms. friendly escort to the door.
If you want more money, you have to put a specific figure on it and, if necessary, justify how you get this sum. It is best to name more than you want, so that there is still room for negotiation. Also, never accept the first offer – something more is always possible. And by no means specify a range, because then you have to be at the lower limit negotiate!
Use criticism for yourself
You can also cleverly use criticism of yourself as a person: don't you think so? If you manage your reviews properly, you can increase your salary increase and celebrate more successes.
Because there are actually many advantages to being criticized. Of course not all the time, and the sound still makes the music. But: Even if it is not nice to be criticized, one should be happy about honest, fair and constructive criticism. Because it takes you further.
What to do if the criticism is not openly expressed?
Really annoying, on the other hand, is the criticism, which is not even pronounced. Perhaps you know this too: bosses, colleagues and clients who seem to have something. The face is distorted when you say something. Suddenly important information does not arrive. And suddenly clients are no longer reporting. Just: You just do not know what happened. Has anything wrong been said or done?
In fact, the majority of people prefer to remain silent rather than openly criticize. Reasons: convenience or cowardice. And you lose the opportunity to iron out a mistake and - very important - to do it better next time. Therefore: Be happy about criticism. And praise him critic for his fair criticism. Then immediately rise in his respect!
Read text as PDF
Acquire this text as a PDF (only for own use without passing it on according to Terms & Conditions): Please send us one after purchase eMail with the desired title supportberufebilder.de, we will then send the PDF to you immediately. You can also purchase text series.
4,99€Buy
Book eCourse on Demand
Up to 30 lessons with 4 learning tasks each + final lesson as a PDF download. Please send us one after purchase eMail with the desired title supportberufebilder.de. Alternatively, we would be happy to put your course together for you or offer you a personal, regular one eMail-Course - all further information!
29,99€Buy
Skate eBook as desired
If our store does not offer you your desired topic: We will be happy to put together a book according to your wishes and deliver it in a format of yours Wahl. Please sign us after purchase supportberufebilder.de
79,99€Buy
Corporate publishing and advice
You want to publish, increase your reach or as an employer Candidate speak to? For these and other topics we offer special Consultant packages (overview) - For example, a personal phone call (price is per hour).
299,00€Buy