An important aspect of the topic of women and salary often not the necessary one Attention receives: Women are, especially in Germany, much less common leading position to meet and to earn correspond to less. Is that because of the glass ceiling or because of the women themselves? And what can you do better?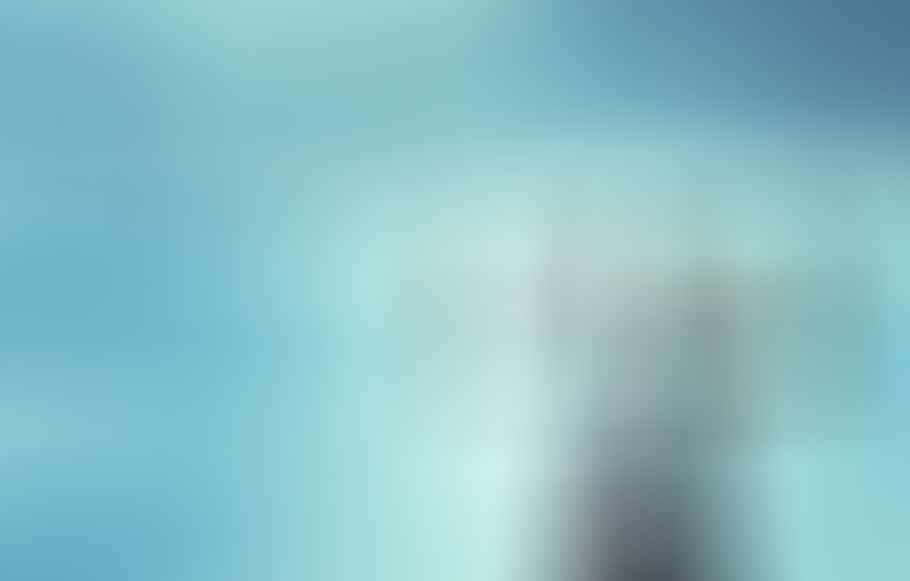 Long-running topic women and salary
The topic of salary and women is not new. One came years ago Online-Survey by the WSI collective bargaining archive in the Hans Böckler Foundation, based on around 63.000 questionnaires, with the following results:
Employees under 24 received the same Performance on average only 7,8 percent less than male colleagues of the same age. In the age group between 25 and 34 years, the difference was already 17,5 percent. The gap was widest among women over 55: Here, women earned around 26,7 percent less.
Also after Industry or the region, the salary gap varied: a female accountant, for example, received around €825 less than her male colleagues per month. For technical draughtswomen, the gap was "only" €239. And in East Germany the differences were smaller than in the West. At that time, studies by the European Commission even showed that Germany was in fourth last place in the EU: only in Estonia, Cyprus and Slovakia is the gender pay gap even greater.
The situation today? Hardly any better!
The books on the subject (advertising)
And today? Today, the situation looks little better. And that despite the fact that we now have a 30 percent women's quota on the boards of listed companies Company to have. So showed a study by Glassdoorthat Germany is almost at the bottom of Europe in maternal salaries:
The Gender Pay Gap compared to the averagely better-earning men is scarcely 23 percent higher for women with at least one child than for childless women. Only Ireland is even worse off. And Compensation Partner recently came even to a gender pay gap of 25 percent.
More women in leadership positions: 4 theses
What helps? More women in management positions! On the one hand, this helps with the salary, top managers show it: if you do a lot, you should be paid accordingly. On the other hand, women in management positions could also push through corresponding regulations. But why aren't there enough women in management positions? Are they ultimately to blame for this? Problem? To this end, I have put forward the following 4 theses on common positions in the discussion:
False Modesty: Too often, women prefer to wait for their promotion in a quiet room. So the boss does not realize how much woman is doing for the company. Quietly hoping for a salary increase brings little. Rather, one must underpin his achievements with good arguments. However, the reasons for the modesty are often deeper: in education, for example, in social models and role clichés. How deeply anchored in the heads even male supervisor, it quickly shows, when women actually just demand more times - then they are quickly stamped as Bossy. Men, on the other hand, like to overestimate themselves, claiming that women are inherently more self-critical and more prone to understatement. The best would be there but the golden mean, right?
False role models: Women care about appearance and figure, men about the important things - that's the cliché. A look at Instagram, Facebook or on TV shows me again and again that this argument unfortunately seems all too true. But: Such role models are created and specifically promoted, for example by marketing strategists who want to sell their products or the media, primarily so-called women's magazines, but also by the role models themselves, who adopt these clichés without reflection. And how should young girls feel motivated to become managers, politicians or engineers when the dream job of a pop star is unlike sexier and more desirable?
No strategy: Women are often fond of un-strategic behavior: Men like to keep information back, or when they have something. Women prefer to cultivate their team and work for their colleagues. Not infrequently I hear of women who have become self-employed, that the power games in the enterprise are too stupid. I am afraid it is more like that women often behave so strategically (and to the female strategy, it is necessary to remain polite too, according to education) that no one notices, at least not the men. After all, the woman wants to be a good one and: enforce their will. Power games are not too stupid for women, they play them too, just much more subtly. What is too stupid for many women, however, is that in men the power games are often associated with imposing behavior and chatter. Then women like to think "in time you could create so many useful things…"
The part-time trap: Of course, women pay more attention to flexible working hours and part-time work - after all, they still have to bear the lion's share in raising children. However, I have never understood why it is better for a career to hang out in the office all day, half of it probably unproductive, instead of being demonstrably well organized and spending the day with other things as well. Actually, organizing well should be an important Karrie factor - right? In fact, in the male-dominated, hierarchical career world, it is still more important to be seen by the boss. Luckily, this is slowly starting to break because even men want to spend time with their children and the working world will have to adapt to it automatically. Unfortunately, such a cultural change takes time.
Top books on the subject
Discounts for your success (advertising)!
Read text as PDF
Acquire this text as a PDF (only for own use without passing it on according to Terms and conditions): Please send us one after purchase eMail with the desired title supportberufebilder.de, we will then send the PDF to you immediately. You can also purchase text series.
4,99€Buy
Advice on success, goal achievement or marketing
You have Ask round to Jobs, Recruiting, personal development or increasing reach? Our AI consultant will help you for 5 euros a month – free for book buyers. We offer special ones for other topics IT services
5,00€ / per month Book
Book eCourse on Demand
Up to 30 lessons with 4 learning tasks each + final lesson as a PDF download. Please send us one after purchase eMail with the desired title supportberufebilder.de. Alternatively, we would be happy to put your course together for you or offer you a personal, regular one eMail-Course - all further information!
29,99€Buy
Skate eBook as desired
If our store does not offer you your desired topic: We will be happy to put together a book according to your wishes and deliver it in a format of yours Choice. Please sign us after purchase supportberufebilder.de
79,99€Buy