Deceleration and relaxation are very important in our stressful times. There are exciting locations for the health-conscious - we have visited the best hotels.
Deceleration and health events
Who regenerate, relax, Stress want to get rid of themselves and new ones ideas for whom a stay in a health-oriented hotel is ideal in many cases. Here, stressed workers and Executives Massages, spa and beauty treatments, you can try yoga, meditation and many other sporting activities or go on long hikes in the fresh air Head win.
And many hotels also offer targeted programs for this Company and units within the framework of company health management. Some hotels therefore also have seminar rooms that are designed for classic Meetings as well as health and Teambuilding-Events can be used - corresponding health-oriented activities included. We compared 5 different concepts and hotels.
1. Kneipp treatment at the original location: spa oasis in the monastery
The KurOase in the monastery is steeped in history and closely linked to the history of the Dominican monastery: Exactly here, at the origin of the Kneipp therapy, Sebastian Kneipp lived and worked from 1855 to 1897.
The healing power of water
During his work as confessor of the Dominican convent in Bad Wörishofen, Kneipp refined his skills Deselect about the healing power of water. Kneipp used the findings to develop his health theory – known as the 5 pillars of health.
Initially run by the nuns of the order since 1981 as the "Kurheim der Dominikanerinnen", the hotel has been run as a health hotel by Kolping Augsburg since 2005.
Holistic health offers
As such, the hotel offers several Kneipp cures and massages, for example to strengthen the immune system or to combat stress and Burnout.
The offers also include, for example, stepping on the dew, Qi Gong, physical exercise, lectures or hikes. There is also good food, either as full or half board, all in the pleasant atmosphere of a modern hotel complex with 65 bright, solid wood, mostly single rooms.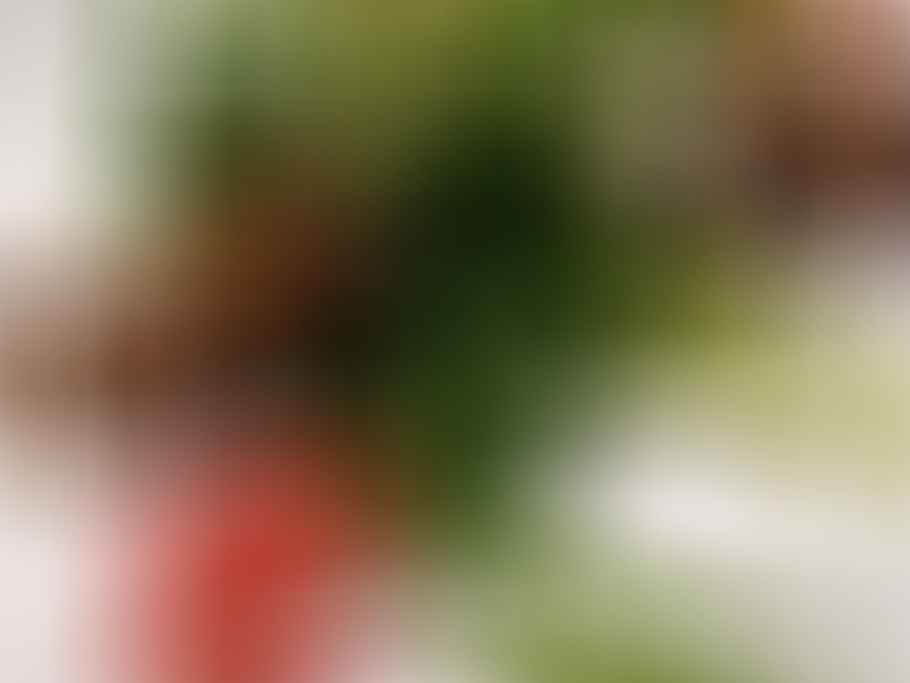 Conferences and company health management
Two rooms with a size of 30 and 100 square meters with WLAN and modern conference technology are available for conferences. There is also the possibility of using the beautiful, spacious monastery garden for units in the fresh air.
In addition, companies can improve the health of their employees with special seminars and Kneipp treatments as part of company health management Employees promote.
2. Gluten-free enjoyment and nature in the border triangle: Landidyll Hotel Zum Kreuz
In the famous Glottertal in the southern Black Forest, you can discover nature and traditions at the Landidyll Hotel Zum Kreuz - the Black Forest way of life in the border triangle of Germany, France and Switzerland.
Healthy nutrition and tradition
For over 300 years the Family Kunz hosts in Glottertal. The house with 36 rooms invites you to relax and slow down. It combines cozy Black Forest architecture and furnishings, such as a collection of cuckoo clocks that have been reinterpreted by a watchmaker from Schonach. with touches of modern lifestyle and comfort.
The highlight are the kitchen creations, which are also well-known beyond the region, in which not only the taste, but also health is in the foreground: In line with the season, local and regional products with high-quality organic components are processed into dishes based on traditional family recipes Delight gourmets, vegetarians and fans of wholesome cuisine alike.
A unique selling point is the range of lactose and gluten-free dishes that make the house particularly attractive for allergy sufferers - a topic in which the Kunz family has twenty years of experience. However, it is advisable to specifically address the hosts.
Decelerating meetings and activities
The Zum Kreuz is also ideally equipped for all other aspects of slowing down and relaxing: The hotel was recently expanded to include the Bad-Hus, a wellness area on two floors with a large swimmer pool. Sauna, relaxation area and large window areas expanded. In addition, the house is an ideal starting point for activities of all kinds such as hiking, mountain biking and cycling. In addition, motorcycle tours on the Black Forest Panorama Road and the Baden Wine Road or golfing are possible.
Surrounded by a quiet and healthy environment, the Kreuz with the seminar and conference room Kandel (65 m² for a maximum of 20 people) offers very good conditions for achieving holistic seminar success in a healthy environment. The room layout can be flexibly designed for events, so that events in small groups (from 10 people) up to large events with 100 people are possible.
3. Wellness on the Baltic Sea: The Ahlbeck
For me, the best wellness hotel on the Baltic Sea is definitely The Ahlbeck Hotel & Spa in Ahlbeck on the sunny island of Usedom. The 4-star superior hotel is conveniently located directly on the beach promenade and, since an expansion in 2019, has 77 rooms and apartments between 25 and 82 square meters with a balcony and fireplace. The facade of the old bath villa was preserved and the height of the rooms was also adopted.
Modern design meet beach
A minimalist, modern design ensures in Combination with natural materials such as wenge, oak and beech as well as exclusive bamboo parquet and warm colors for comfort, with color accents ranging from apple green to turquoise, orange, blue and violet setting stylistic elements.
Large windows and high ceilings give the rooms a light, airy lightness. All furniture and lights in the rooms are custom-made. Two seminar rooms are available for conferences, the largest for a maximum of 40 people, and the fireplace room can also be used.
Wellness oasis on the beach
The heart of the hotel is the 2000 square meter wellness area. There is a 20 meter swimming pool, a bio sauna with a temperature of 80 degrees and a Finnish sauna with a panoramic view of the Baltic Sea, the beach promenade and the pier.
The absolute highlight is the infinity pool, which at 41 square meters is large enough for a few swimming strokes and actually gives you the feeling that you are swimming out into the Baltic Sea, but that you are actually in 31 degrees warm water. For active athletes, there is a fitness area with cardio training equipment from Technogym. A weekly sports and activity plan offers courses and activities that get your circulation going and replenish your energy stores.
Focus on healthy nutrition
The food in the Düne 48 restaurant is also pure wellness: the breakfast already impresses with its good quality selection of healthy muesli varieties from simple oat flakes to nuts to sesame and flaxseed, there is also fresh and dried fruit and various types of milk that are also suitable for allergy sufferers.
Various salads and vegetables, cooked and raw, as well as alternative spreads round off the bread. Speaking of bread, Das Ahlbeck has its own bakery, which traditionally bakes without ready-mixes. The basis is a natural sourdough, from which various breads and rolls made from wheat, spelled, linseed, sesame and rye meal are made.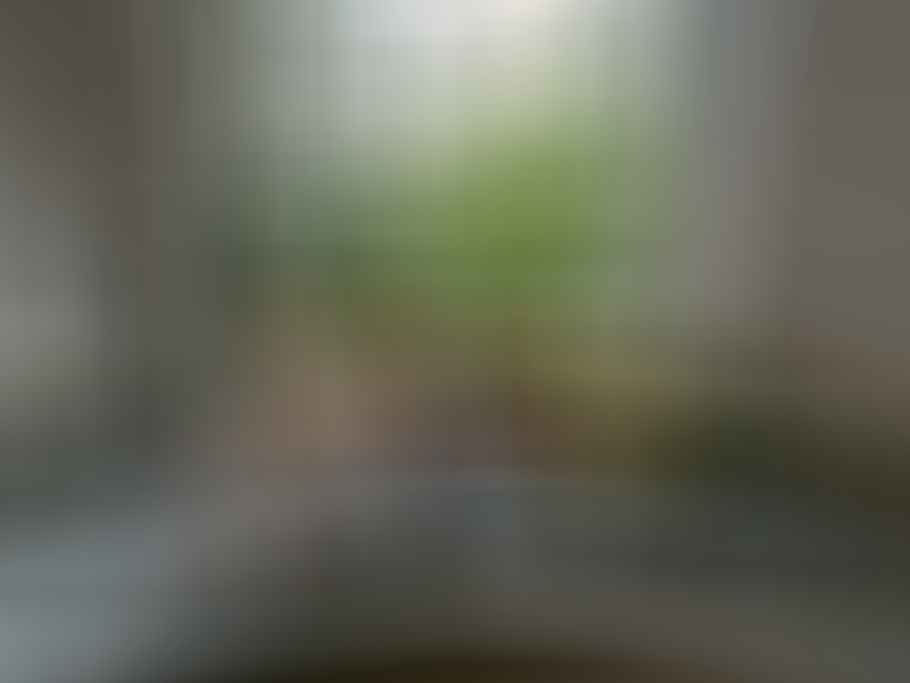 4. Health all inclusive: The BodyHoliday
A special Concept offers The BodyHoliday on the Caribbean island of St. Lucia: Health all inclusive. Each guest has a 50-minute treatment such as Ayuveda or various massages in the spa system available, in addition, numerous sports facilities, such as tennis or sailing, are offered.
Healthy meetings with nutritionists
The food is partly supervised by nutritionists, for example there is a healthy choice at dinner and a healthy table at the breakfast buffet, including gluten-free bread, which, however, tastes somewhat bland compared to other hotels. Otherwise there was little to complain about about the food. The hotel has 154 rooms.
For meetings of up to 25 people there is a small meeting room with a surprisingly modern, 70 ″ SMARTBoard, an interactive screen with computer function, to which you can not only connect your laptop with VGA, HDMI or WIFI, but also your documents and presentations can even load and edit on the SMARTBoard and which also functions as a whiteboard.
Activities and sports program
Although the meeting room has its own faster WLAN access, which is separate from the rest of the hotel, it is not included in the all-inclusive price. Otherwise, if you take a closer look, you have to make some compromises with the package:
Golf is included in the offer, but the resort golf course is very small and only suitable for beginners, the sports courses are often overcrowded and anyone who wants to go fishing, diving or water skiing in a motorboat pays extra - as well as for a staff Trainer or individual nutrition programs.
5. Where Reiner Calmund answered: Falkensteiner Hotel & Spa Carinzia
From the price-performance ratio clear I found the Falkensteiner Hotel & Spa Carinzia more convincing, which is located in Carinthia/Austria directly on the Nassfeld ski slope and also rents out skis itself. Anecdote: Ex-Bayer-Leverkusen manager Reiner Calmund tried to shed extra pounds here.
Meetings and wellness offers
The Carinzia has 114 double rooms and 46 suites and is more of a classic conference and meeting location: With seven meeting rooms of different sizes, it offers space for meetings of up to 520 people on a total of 900 m².
Here, too, there are numerous sports and wellness offers, including a SPAConsulting, which is tailored to the biorhythm, the hotel also organizes group and team building activities, rock labyrinth, fun sport competitions, mountain biking, guided hiking tours, climbing, canyoning, rafting, adventure boat trips or barbecue events.
Healthy nutrition as a plus
Guests can have a midday snack in the hotel bar in their bathrobes – this could bother some conference participants. The food is plentiful, fresh and partial healthy, so there is a large salad bar and an extensive juice bar at breakfast.
Upon request, the hotel is happy to meet special requests, such as gluten-free bread, which even tastes good, if you disregard the fact that it is baked and only brought to the table in plastic packaging if requested. It is precisely these small things, as well as the service, that show that the Carinzia is not a 5-star hotel.
6. Health & sports programs in the Canaries: Hotel Botanico
Numerous top athletes like the swimmer Britta Steffen or the Tour de France winner Bradley Wiggings train on the Canary Island of Tenerife, for example in the t3 training center. The Hotel Botanico in Puerto de la Cruz in the north of the island has 252 rooms and eight meeting rooms on a total area of ​​1502 m², the largest with an area of ​​682 m² for up to 600 people.
Comfortable furnishings
In terms of the number of rooms, it is the largest hotel in our comparison. The hotel, which was built in the 70s, looks a bit old-fashioned from the outside, but impresses with its cosiness on the inside.
The WLAN connection, on the other hand, did not always work, especially in the room - an indication that the hotel is for the big ones IT-Companies that come to Tenerife again and again, is not really a location. The location is also unfavorable, a little outside of the town centre.
Healthy service offers at a high level
However, the Botanico has the best service of all five hotels presented here, and it is not for nothing that it has received the Tripadvisor Travelers Choice Award several times. His health offer is also impressive:
In the spa there are various massage offers, Ayuveda and osteopathic treatments, and a rich selection of healthy foods with lots of fresh vegetables and fruit at breakfast and dinner.
Gluten free and healthy diet
The gluten-free bread is even at the buffet here, but it is also packed in plastic. The hotel also offers various health programs, for an additional charge, of course, in which guests have to give a blood sample and then receive an individual nutritional program.
Otherwise, the three restaurants place more value on healthy dishes than on culinary delights. A temporarily opened organic restarant had to close again due to a lack of demand.
Buy text as PDF
Acquire this text as a PDF (only for own use without passing it on according to Terms and conditions): Please send us one after purchase eMail with the desired title supportberufebilder.de, we will then send the PDF to you immediately. You can also purchase text series.
4,99€Buy
Individual travel planning & reader trips
We offer our readers exclusive travel packages on this and many other topics.Planning as well as numerous specially designed ones Reader journeys.
5,00€ / per month Book
Skate eBook as desired
If our store does not offer you your desired topic: We will be happy to put together a book according to your wishes and deliver it in a format of yours Choice. Please sign us after purchase supportberufebilder.de.
79,99€Buy