Current discussions in social media unsettle many People: Fast can one nice meant compliment to Problem become. when are compliments appropriate in everyday working life and when do they start to become tricky? 5 tips.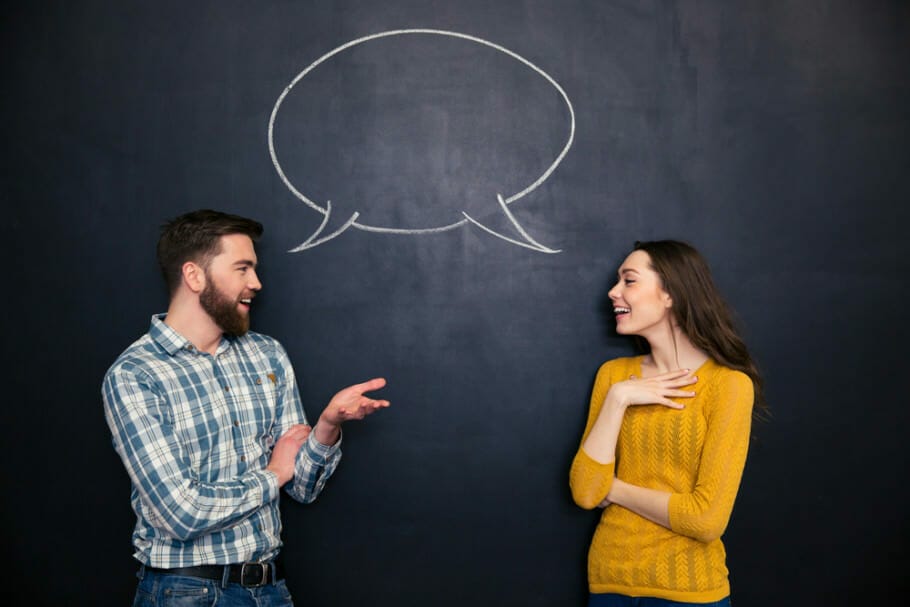 Why compliments are sometimes difficult
So far, so good: praise and compliments are a door opener for most people, and everyone strives for a more social one recognition and attention. This is as normal as it is human and in principle something positive.
However, this issue can be problematic in professional life, because sometimes it is difficult to react appropriately to compliments made by colleagues or supervisors.
Thin line
There is a fine line between pushiness and genuine praise. At the Workplace charming remarks should focus solely on achievements, successes or Teamwork relate.
Compliments related to appearance can be risky — because anything that could be construed as a come-on should be taboo. Just for your own protection: How fast something like that Eye media reports or discussions in social media show again and again.
5 Tips for perfect compliments
But how do you make perfect compliments which are not somehow ambiguous? With these 5 tips, compliments become a welcome gift.
Avoid personalities: A compliment everyone likes to listen to, but in business life, it must never sound nice. In any case, ambiguities should be avoided, as this can easily lead to misunderstandings and anger. A colleague can already say to his colleague: You look charming again today. As a leader, you should avoid such statements better, because the more personal, the sooner you can be prosecuted.
Spontaneous and honest: Basically: A compliment must be spontaneous and honest. Men make women's compliments - neither sexist nor old-fashioned. Otherwise, it is just as normal. Consider compliments as a gift to your counterpart, and let them decide whether to accept your gift.
Special case Valentine's Day: Valentin is the patron saint of lovers. Since the 17. Century humans use the 14. February to give greetings or small gifts to your sweetheart. But on Valentine's Day, you can also pretty much go into the faux pas. Nowadays, not only his sweetheart is bestowed, it is fine to show his loved one out to family and friends, how important they are to you. Valentine's greetings on social media are okay in the private sector, just as little courtesies for a dear friend or good friend.
Better no red roses: Red roses are always a symbol of love and deep affection. So if it's not your sweetheart, you're better off grabbing neutral attentions like sweets. Never give away chrysanthemums or carnations. Whether gifts for Valentine's Day are appropriate at the workplace depends on the respective corporate culture. You can bring a flower, but not a red rose, to nice colleagues.
Unconditional gift giving: Sweets with a card are, however, more inviolable than flowers. In the business I would not exaggerate. Attentions I would only advise in a particularly good, friendly relationship with a customer and even only if the situation is appropriate, for example, one telephoned that day and wishes at the farewell a beautiful Valentine's Day.
Read text as PDF
Acquire this text as a PDF (only for own use without passing it on according to Terms & Conditions): Please send us one after purchase eMail with the desired title supportberufebilder.de, we will then send the PDF to you immediately. You can also purchase text series.
4,99€Buy
Book eCourse on Demand
Up to 30 lessons with 4 learning tasks each + final lesson as a PDF download. Please send us one after purchase eMail with the desired title supportberufebilder.de. Alternatively, we would be happy to put your course together for you or offer you a personal, regular one eMail-Course - all further information!
29,99€Buy
Skate eBook as desired
If our store does not offer you your desired topic: We will be happy to put together a book according to your wishes and deliver it in a format of yours Wahl. Please sign us after purchase supportberufebilder.de
79,99€Buy
Corporate publishing and advice
You want to publish, increase your reach or as an employer Candidate speak to? For these and other topics we offer special Consultant packages (overview) - For example, a personal phone call (price is per hour).
299,00€Buy