The Working world there is a social paradigm shift. Jobs in the luxury industry used to be cool, but in times of climate change and other crises, ethical jobs are in demand. Because giving makes you happy!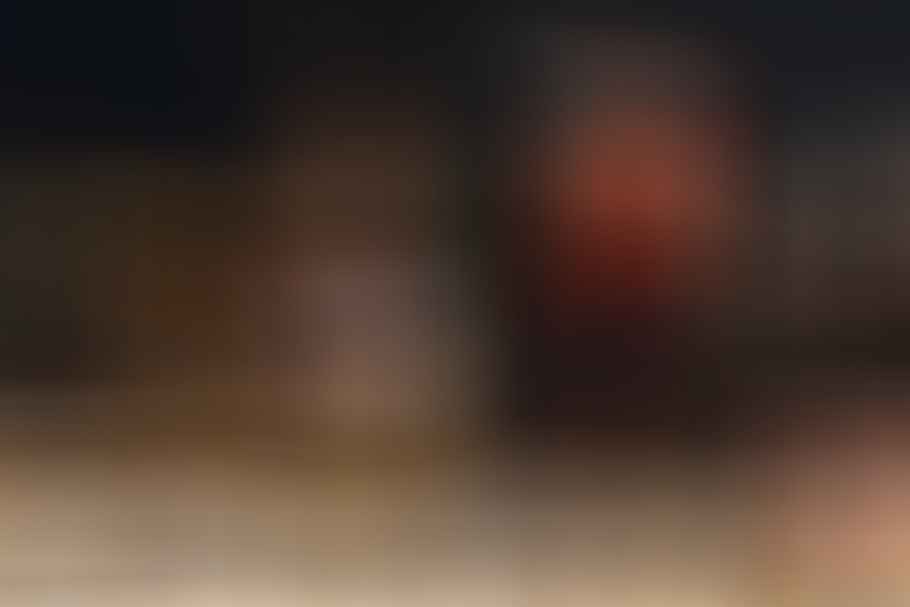 The Rio Olympics: between waste and poverty
No other event in recent years has stood so much for this social paradigm shift, the contrast between luxury and poverty like the Rio Olympics: insane expenditure on one side, slums on the other. The star chef Massimo Bottura, where a meal normally costs 600 euros, provided a remedy in a very special way:
As part of the RefettoRio project, he prepared the leftover food from the Olympics with his Team 1500 menus for the poor. An unprecedented SALE with a lot of positives Feedback, which raises the question: Is so much luxury still appropriate in times of global crises? And is a supposed dream job in the glamor sector still cool and worth striving for? A look behind the scenes:
Is working in the luxury industry cool?
The books on the subject (advertising)
One who is familiar with the subject is Libertée Guillot-Sestier: she is as Sales-Director at the five-star Hotel de Paris, Saint Tropez, also responsible for the organization of events.
This often means overtime and weekend work. Her conclusion is therefore sobering: "Especially in Saint Tropez, they customers the strangest wishes – and it is expected that they will be fulfilled."
Do not be second-class
For Vincent Christen, that was exactly the reason why Industry to turn his back: for 8 years he was hired as a skipper on various sailing yachts in Nice. The supposed dream job turned out to be fast as a nightmare:
He could fill a book with bizarre experiences. Instead, he started his own Corporate eBike Riviera Tour, with which he rents eBikes and offers guided bike tours. "I just didn't want to be a 'jack of all trades' bucking and being treated badly anymore. No one should think of himself as a second class person feel" he outlines his experiences in the luxury industry.
Sustainable social impact is essential
Discounts for your success (advertising)!
Christen thus confirms the impression of the Olympic Games: wealth without sustainable, social Effect quickly becomes hollow and empty. So anyone who wants to work in this industry would do well to take a look behind the scenes.
Because voluntary work can boost your own career immensely: Because they are not only made in Curriculum vitae well, but can also be a real asset to one's skills and the Personality if you are willing to learn from it.
Achieve goals in small steps
Just like with the Berliner Anja Müller. Even as a teenager she wanted to become active against poverty, but not easily Money send, but decide for yourself what happens to it. When she met King Hassan Mohammed during a visit to Ghana, she became a co-founder of "the Coin group – tCg Foundation" with him.
"The name is supposed to show that you can achieve a lot with small donations," explains the trained media designer, who learned exactly that through her voluntary work: that you need patience to take small steps Set to achieve.
Increased frustration tolerance
"We are currently building a school in Ghana. Convincing sponsors is hard work, but with every refusal I think that someone else will be found, "says Müller about the acquired frustration tolerance, which now benefits her as an editor as well as her management skills.
"I've become more self-confident and can make decisions more easily," says the 32-year-old. Your greatest Motivation but is to make others happy. She also likes to sacrifice evenings and weekends for this.
The ability to motivate others
Velika Lawrence is also involved. After completing your PsychologyAfter studying at Queens College, the native New Yorker moved to the Caribbean island of St. Lucia, her parents' home country, and now heads the Rainbow Bridge Project founded by the Italian Carla Pescini, which aims to improve the starting conditions for children on the island.
This also includes, for example, asserting oneself against prejudices in the family and encouraging the children to come up with their own ideas for their careers Future to motivate.
Your personality as the most important career factor
This ability to inspire others also benefits her when she performs as a singer. "Everyone should look inside themselves and think about what they want to do," says Lawrence.
She calls this probably the most important benefits of volunteering: the gain for one's own personality, such as the ability to not only setbacks, but to grow - in the long term probably the most important success on the job market.
More coverage for Ehrenamtler
Also in Germany is honorary Engagement important and useful. The refugee crisis is one of the most controversial issues in recent years. She offers, like everyone Crisis, also opportunities: It brings many companies new sales and creates start-ups. But new ideas are also emerging within established companies.
In a press release, the job portal Monster.de writes:
"Many new jobs must now be created and filled as quickly as possible in order to register, advise, care for and accommodate incoming refugees. We would like to make a contribution in the search for these employees. We have decided to publish vacancies created as part of refugee aid on monster.de free of charge. In this way we can also make our reach available to small aid organizations, municipalities or associations as a job exchange. "
What does the action look like?
Tolle Idea, from which above all organizations that have rarely had the budget for professional personnel marketing benefit. The Monster.de offer applies to newly created positions in the area of ​​registration, Consulting, care and accommodation of refugees.
It includes a job advertisement on Monster.de and Jobpilot.de, which is also optimized for mobile phones and tablets. Standard with 60 days duration, an automatic update of the setting date after every 14 days. The ad that companies can post themselves is active after one hour.
Which jobs are searched?
The Federal Office for Migration and Refugees wants to create thousands of new jobs, including clerks and German teachers. Many companies benefit from increasing demand. DaimlerExecutive Dieter Zetsche even spoke of a new economic miracle and pleaded for the hiring of refugees, of which many employers are now reporting positively.
In addition, numerous exciting start-ups and initiatives emerged: The KironUniversity, founded by two students, offers refugees a free Online-Study that you can continue from the third year at a partner university. Kirion also cooperates with the non-profit job platform Everjobs in order to make the transition from university to work as easy as possible.
Exciting startups
The job exchange Workeer, which was created as a bachelor thesis, is also pursuing this goal: it brings refugees together with potential employers. Refupreneur.eu wants to turn refugees into entrepreneurs and support them with crowdfunding. Since one of the basic problems with the Job Search is the German language, Find German for Refugees supports refugees and employers with a German course search engine and advice.
Even if the German government's Ankommer grant only half-heartedly supports projects with contributions in kind worth 12.000 euros, some exciting ideas have emerged here too: Avenir, for example, wants to be Network simplify the bureaucracy involved in recruiting refugees, CodeDoor wants to teach young refugees how to program, and Stitch by Stitch are building a tailoring workshop with professional, refugee seamstresses - to name just three of the fourteen selected initiatives. They have all implemented what constitutes entrepreneurial thinking: Use the crisis as an opportunity and meet it with creative ideas. We need more of that.
Read text as PDF
Acquire this text as a PDF (only for own use without passing it on according to Terms and conditions): Please send us one after purchase eMail with the desired title supportberufebilder.de, we will then send the PDF to you immediately. You can also purchase text series.
4,99€Buy
Advice on success, goal achievement or marketing
You have Ask about career, Recruiting, personal development or increasing reach? Our AI consultant will help you for 5 euros a month – free for book buyers. We offer special ones for other topics IT services
5,00€ / per month Book
Book eCourse on Demand
Up to 30 lessons with 4 learning tasks each + final lesson as a PDF download. Please send us one after purchase eMail with the desired title supportberufebilder.de. Alternatively, we would be happy to put your course together for you or offer you a personal, regular one eMail-Course - all further information!
29,99€Buy
Skate eBook as desired
If our store does not offer you your desired topic: We will be happy to put together a book according to your wishes and deliver it in a format of yours Choice. Please sign us after purchase supportberufebilder.de
79,99€Buy