The right one Job Finding is considering the big today selection difficult. But most People limit yourself unnecessarily by thinking too small. how is it better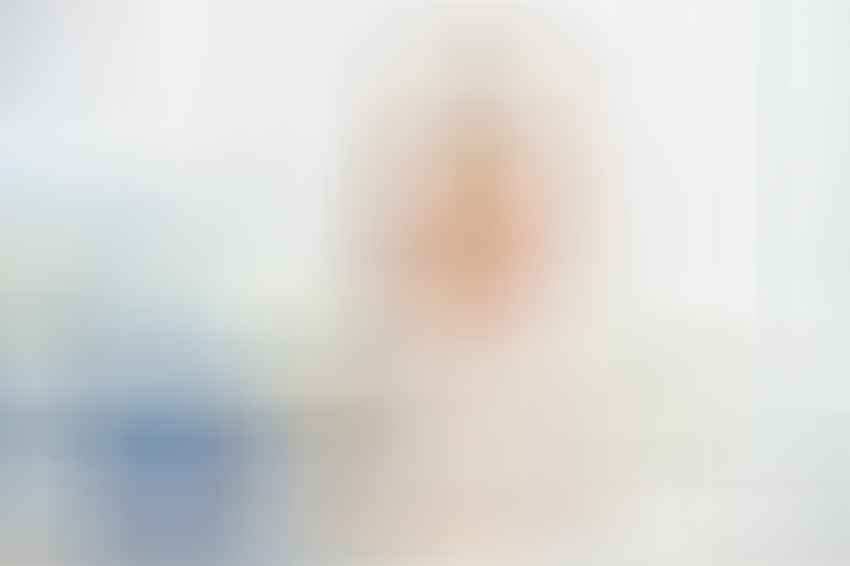 Career choice: how to shoot yourself in the knee
Lots of people up Job Search make a fundamental mistake: Instead of looking for an interesting job that matches their skills, i.e. their own dream job, focus they focus on a specific job or course of study.
In my Eyes Is this a classic shoot-yourself-in-the-kneeTechnology, because that way you just don't think things big and far enough. I would like to explain why:
Abi - and then?
I met an acquaintance of mine today, a Boy Ms., let's call her Paula, whom I met on a hike in the spring. The Conversation soon came to her professional situation, which is anything but rosy:
Paula has been holding her Abi for two years and still does not know where to go her professional journey. She keeps up with jobs, but becomes more and more unhappy, because she wants to do something she wants and continues.
Doctor yes, but please without patients!
Paula went to one in the summer study place applied for medicine and got rejected. Now she told me about her thoughts on maybe studying in Budapest. I asked her (as is my way) what she was after Study want to do exactly.
She wanted to become a doctor, but not look after patients on a long-term basis, so no people who were too old, she could imagine sports medicine - or anesthesia, because that has something to do with technology and biology, which interests her, and it is not with so much patient contact connected…
Study selection without professional presentation
That struck me. In their view of the doctor's profession, people did not seem to be the decisive factor. Would it be closer to study something technical, pharmaceutical or biological? Hmm, yes, there's something there.
But Paula could also imagine Psychology to study, only stupidly the necessary section is a bit too high. And what is she going to do with it? She hadn't really thought about that either. "What about young people, maybe with behavioral problems".
Many ways lead to the goal
After I probed and she thought about it for a while, a picture emerged of how, for example, she wanted to look after youths in camps who would otherwise face jail time. Would psychology be the best basis for such a job? Not necessarily, others would probably go there too ways .
Unlike many people I meet in my practice, Paula has some ideas about what she would like to do professionally. But these are still rather vague, because up to now they have dealt far too little with concrete ones ideas has employed. Why?
First study, the rest will come later!
Because it seemed much more important to her what she should study and which courses she could get where with her grade average. Sure, Paula had also spoken to a doctor about his daily work and even "walked" for a few days. Then she found the job "very interesting".
But so interesting that it was worthwhile to study for five years and then to do a specialist training at least once again? And this, although she was most interested in the scientific and technical aspect?
Which job title does it matter?
I am talking about Paula, because I often meet this phenomenon: People (not only very young) focus on job titles or study courses, but not on interesting activities and interests, and want to become assistant, controller, eventmanager, Law or cultural studies - without the actual profile of their work actually meeting them.
Why? Because someone advised them to do it supposedly "for sure" or is particularly in demand on the job market. Because it sounds good on the surface, because you have many different options with it later (so you don't have to decide until then) or because you simply can't think of anything better...
Roll up the field from behind
In my opinion, this is a classic self-in-knee-shot technique! Because firstly, you might be able to manage a job that does not suit you at all (and this is damning a lot of people!) - or one is superqualified one day and is no longer in demand.
I therefore advise undecided and insecure people like Paula to tackle the matter in the opposite direction: First of all, you should get an accurate picture of what you want to do - as detailed as possible and in colorful colors.
First the activity profile, then the training path
And from this you should create an activity profile for the best possible job, so that you can only then see where in the Working world this could appear anywhere and with what conditions and by what means one could get there.
It is not uncommon for one to find that studying is not the best and fastest way at all. It is however clear more convenient to just scan directories of study offers and just ask yourself what you want to study...
Read text as PDF
Acquire this text as a PDF (only for own use without passing it on according to Terms and conditions): Please send us one after purchase eMail with the desired title supportberufebilder.de, we will then send the PDF to you immediately. You can also purchase text series.
4,99€Buy
Advice on success, goal achievement or marketing
You have Ask about career, Recruiting, personal development or increasing reach. Our AIAdviser helps you for 5 euros a month – free for book buyers. We offer special ones for other topics IT services
5,00€ / per month Book
Book eCourse on Demand
Up to 30 lessons with 4 learning tasks each + final lesson as a PDF download. Please send us one after purchase eMail with the desired title supportberufebilder.de. Alternatively, we would be happy to put your course together for you or offer you a personal, regular one eMail-Course - all further information!
29,99€Buy
Skate eBook as desired
If our store does not offer you your desired topic: We will be happy to put together a book according to your wishes and deliver it in a format of yours Choice. Please sign us after purchase supportberufebilder.de
79,99€Buy