that on Business-Travelling, flights are canceled every now and then, is almost part of it Everyday life – but what happens vice versa if the plane leaves but you have the wrong ticket yourself? Tips for emergencies.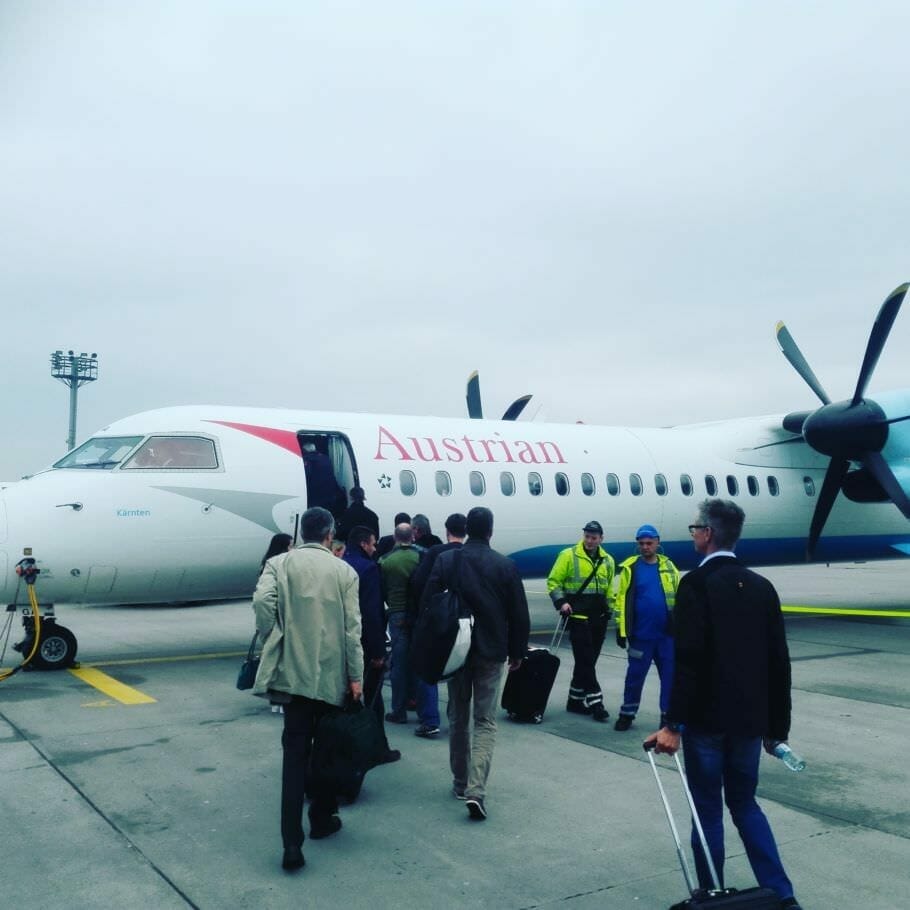 Wrong booked at the airport - and now?
I was recently invited as a blogger to a product presentation by the mobile phone manufacturer Huawei in Berlin. I had a return flight for June 27.6th. booked with Germanwings via the Lufthansa website, which was the first mistake; the second was that I remembered it for sure was. Because the return flight was actually on 27.7. been booked.
However, the handling of ground personnel at Berlin Tegel Airport was difficult. At first they were looking for a half hour after the mistake, telephoned with their hotline, but could not figure out why I was not booked for the flight to Düsseldorf at 20.40.
Everything except customer service!
Only the second! A call to the Germanwings hotline revealed the mistake, the wrong date. That was 7 minutes before the flight closed. From that moment on they listened Employees up to try.
I was told that I should go to the ticket counter to change the ticket. There was a long queue at the ticket counter, and although five to six people were standing in the background, only two of them were looking into the air or filing their nails. No one was willing to take care of my urgent concern.
At the end: train ride instead of flight
One of the employees gave me the number of the German Wings hotline. There I was told that I could not help because I booked the ticket through Lufthansa. A new booking was also not possible because the flight was now closed - and thus no way to fly to Düsseldorf.
Since I could not expect any help from the staff at the airport, I jumped into a taxi to the Berlin Spandau station and took the last train connection to Dusseldorf - 6 hours with IC via Hamburg - and was finally at home at 3 clock.
6 tips for bad bookings
It happens fast: Slipped in the booking calendar when booking or due to errors in the bookingSystem and you already have a flight ticket for the wrong route or the wrong date. And now? I have compiled the following tips from this experience for such situations:
It sounds simple, but necessary: ​​Check the flight date and connection several times - except for the last letter and the last number. It sounds banal, but such a wrong date is sometimes booked faster than you can say "beep".
Looking for alternatives: Even as a willing customer who would like to have also bought a second ticket one is left by an airline in such an emergency in the rain. Therefore, it is advisable to look in time for alternatives such as train connections - and ideally before you begin meaningless discussions with the airport staff.
Cancel ticket: If, as with me, the actually booked flight lies in the future, you can cancel the ticket if necessary or at least get back taxes and fees - that was with me about 70 Euro.
Costs reimbursed: I was self-referenced for this 150 Euro additional costs for taxi and train arose, I complained about this and got reimbursed by the Lufthansa 100 Euro. But respect, that is a pure goodwill regulation, there is no right claim on it.
Travel cancellation insurance does not help: I ​​have now completed a travel cancellation insurance, which Lufthansa offered without further explanation in the booking process. The money can be saved as well, since the complex conditions of such insurance cover only in emergencies, in situations like this however not.
Do not book the last flight: Perhaps the most important precaution: If you can, you should take a flight earlier.
Read text as PDF
Acquire this text as a PDF (only for own use without passing it on according to Terms and conditions): Please send us one after purchase eMail with the desired title supportberufebilder.de, we will then send the PDF to you immediately. You can also purchase text series.
4,99€Buy
Advice on success, goal achievement or marketing
You have Ask about career, Recruiting, personal development or increasing reach. Our AIAdviser helps you for 5 euros a month – free for book buyers. We offer special ones for other topics IT services
5,00€ / per month Book
Book eCourse on Demand
Up to 30 lessons with 4 learning tasks each + final lesson as a PDF download. Please send us one after purchase eMail with the desired title supportberufebilder.de. Alternatively, we would be happy to put your course together for you or offer you a personal, regular one eMail-Course - all further information!
29,99€Buy
Skate eBook as desired
If our store does not offer you your desired topic: We will be happy to put together a book according to your wishes and deliver it in a format of yours Choice. Please sign us after purchase supportberufebilder.de
79,99€Buy