The boss factor is the apparent impression that some People always win. And if only through stupidity and fake self-confidence. The shows how this works Vocational Training in the financial industry.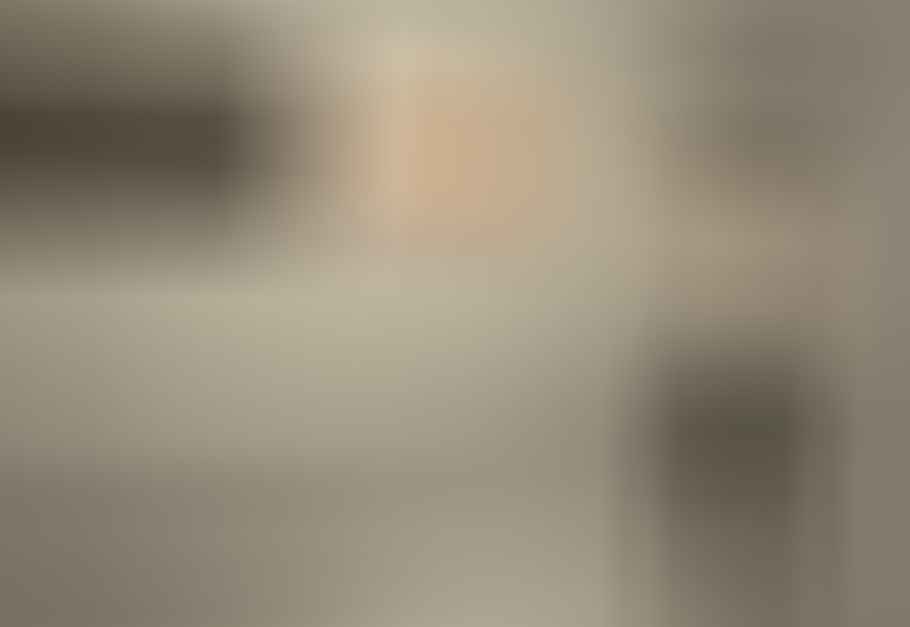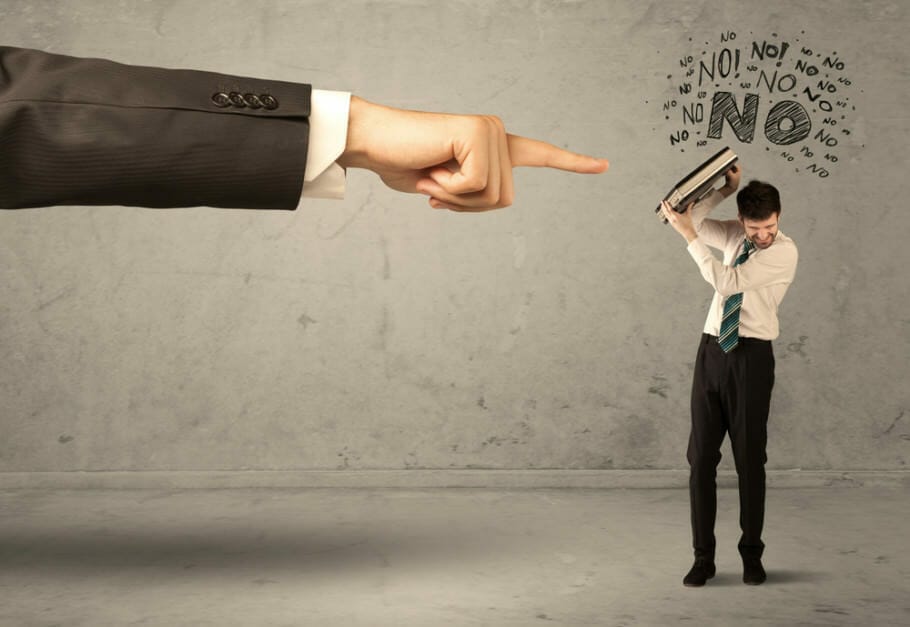 Investment advisor - that's the training
When researching the subject of old-age provision, I went deep into the world of equities and funds. To be very specific, because I researched undercover in the financial industry and worked there. What scared me the most was the way financial and financial advisers are trained.
Financial advisers without a professionally trained language awareness, ie the recruited tilers and carpenters, probably cling to this guide and shimmy along it. That's why the structure sales can say how thoroughly she prepares her financial advisers for their job as a financial navigator: Look, we have a prepared discussion guide!
Financial Advisor Freshlings are allowed to go on sale immediately
The books on the subject (advertising)
This creates the Company With this guide you have the opportunity, in the event of failure, to ask the financial adviser yourself Debt admit. You have everything! Why didn't you make it? Thousands have already done it. Just not you. It's not up to us. The discussion guide has proven itself with most other sales people for years. As a result, the group is once again increasing the pressure on the individual Adviser, as Seller to function.
Apparently, the fact that the newly recruited financial advisors are immediately put on the market has also proved successful. That's why I'm knocking on the bush and suggesting that I'll first acquire more specialist knowledge. I don't want to be like a banker with a dangerous ignorance customers damage. But my supervisor advises me against it. I shouldn't linger too long trying to acquire expertise. I wouldn't come that way fast enough to make money.
Customers for the financial industry: Best advised without training
A change of tactics would therefore be advisable. If I can as soon as possible Money to earn If I want to, I should approach the customer right away and gradually head for the accompanying technical training. Here he resembles the lecturer who explained building savings. I suggest he concentrate on life insurance for the time being. In my understanding of didactics, it is most productive to work through one topic after the other. He refuses. That would contradict the all-finance idea.
It is important to write for the first time asset analysis. That's why he hands me the investment advisor contract. I could jump in as agency manager directly. If I write six financial analyzes before.
Financial analysis: Let's start with three fake analyzes
Discounts for your success (advertising)!
This verbal offer confirms the previous development. Six analyzes are enough and I'm already moving forward without being sufficiently qualified. Especially since, as the agency manager, I am allowed to advise clients myself. I don't need to work through the usual career units either. No 450 career units to become Financial Advisor Assistant and no 600 career units in three consecutive months to become Agency Manager. In the same way, I am spared the exam to become a financial advisor assistant. I only have to take the agency manager exam. But that shouldn't be for me Problem be. At least that's what my supervisor thinks.
If I like that light If he can become an agency manager, he will get his analyses. I'll start with three analyses. Three fake analyzes with the names of people I know, but with made-up financial data such as life insurance, funds, pension and health insurance that have nothing to do with their lives. I also invent the necessary insurance numbers or use my own. At our next meeting, my supervisor has no objections to my analyzes either.
Sales potential among friends
I portray the people with partly decorated professional profiles: a graphic designer, an event trader and a university lecturer. My acquaintances will forgive me for adding something to their professional biography.
My supervisor responds to this immediately and uses my data to combine possible product sales with a sketch of the sales potential. A unit-linked Rürup basicpension for 100 euros a month for the designer, a Riester premium pension and a free investment fund for the businessman and another Riester pension for the lecturer. Everything that is commissioned as high as possible, between 20 and 22,5 percent of the basic commission.
Riester and Rürup products: evaluation according to scheme F
The consumer perspective, according to which Riester and Rürup products are questionable products, does not seem to be part of the reality of an asset adviser. In the process, enough consumers warn in the securities forum before the DWS Riester premium pension:
Height Costs In the first few years, savings phase effectively starts later, significantly higher costs than if you start a fund savings plan yourself with your house bank or an online broker, low guaranteed payout amount due to the uncertainty of the fund development, inflation-adjusted, most likely capital loss despite allowances and tax advantages, disadvantageous mortality tables with very high projected life expectancy.
Consumer advocates warn
The unit-linked Rürup basic pension from Aachen Münchener also gets its fat from the consumer advocates with almost similar vocabulary: high closing and administrative costs, the Rürup pension can hardly be canceled, the insurer does not guarantee the contributions paid in, a safe one Income is necessary in order to be able to pay the contributions permanently.
So here is a high-ranking director demonstrating that the Customer is no more than a cash cow. Without personal knowledge of the customer's living conditions, he evaluates them according to the scheme F according to how the sales potential is estimated. So nothing with doctor and navigator, who carries out an individual needs assessment for the customer. The result of the consultation is known in advance.
Career boost: rhetorical tools and large network
In order to make myself even more attractive, I propose how I can turn the manager's people into better and more self-confident financial advisors by giving them the Art who teach leading questions. I could also optimize his rhetorical tools. "I'm certainly not offending you by saying I'm the more eloquent of the two of us." Last but not least, I can through my Network open access to the academic scene. This market does not have to be left to the competition. The only question is: do you want to make money from it or not?
He wants and immediately classifies me as agency manager. Now three analyzes are enough for this item. "Direct entry due to appropriate pre-qualification and existing number of analyses," he enters in the reclassification form under comments. He wants to have the first consultation with me as soon as possible next week. It's that fast. I just skip a few career levels without specialist knowledge. From Finance I know as much as a frog about makeup.
Financial ignorance does not matter
From now on I will be let loose on customers with this absolute ignorance - by a member of the examination board of the IHK for expert examinations. Initially with his company, but soon under his own direction. Financial ignorance is irrelevant. What matters is mine Reset about various sales techniques and the prospect of my network. Therefore, my supervisor and I agree on the conclusion of the financial advisor contract for the next meeting. Nevertheless, he points out that I mean as agency manager Coaching-Had to give up work for the most part. My Status as a sales representative would not allow that.
That is a strange understanding of self-employment. Accordingly, I am not allowed to work in the education industry on the side, although I am really not competing with the company's financial services. When I prepare high school graduates for their final exams at my school and work through Günter Grass's crab with them, I'm really not in competition with financial advisors, insurance companies sell. However, my supervisor forces me to only work for one client. Now, according to the investment advisory contract, secondary employment is not entirely excluded.
Secondary activities not desired
According to Paragraph 1 Paragraph 5 of the contract, each financial advisor of the structure sales company I visit must state a part-time job in writing before starting this activity. He must also submit the contracts for this to the company. Start no earlier than 21 days after notification to the company. The independent advocacy group for the company's commercial representatives, IHD for short, calls this "a complete informational self-exposure of the consultant regarding other activities". I cannot judge whether that violates the trust situation regarding the employer of the secondary job. Neither is it the case of a false self-employment. It's up to the lawyers. But one thing seems certain:
In Control, which the group management exercises here, probably increases the selling pressure on the individual financial adviser. And to whom does the consultant pass this pressure on? To me, the customer. That's why he certainly can't be a caring doctor, pilot and navigator for me as a customer, especially not when it comes to retirement planning. So why should I register as a customer with my prevention get involved with a consultant who is not free and cannot give neutral advice? A once-successful investment advisor is supposed to give me the answer.
Read text as PDF
Acquire this text as a PDF (only for own use without passing it on according to Terms and conditions): Please send us one after purchase eMail with the desired title supportberufebilder.de, we will then send the PDF to you immediately. You can also purchase text series.
4,99€Buy
Advice on success, goal achievement or marketing
You have Ask about career, Recruiting, personal development or increasing reach? Our AI consultant will help you for 5 euros a month – free for book buyers. We offer special ones for other topics IT services
5,00€ / per month Book
Book eCourse on Demand
Up to 30 lessons with 4 learning tasks each + final lesson as a PDF download. Please send us one after purchase eMail with the desired title supportberufebilder.de. Alternatively, we would be happy to put your course together for you or offer you a personal, regular one eMail-Course - all further information!
29,99€Buy
Skate eBook as desired
If our store does not offer you your desired topic: We will be happy to put together a book according to your wishes and deliver it in a format of yours Choice. Please sign us after purchase supportberufebilder.de
79,99€Buy