As we do to others act, what impression we leave, whether we are considered competent or dubious, and also whether we can assert ourselves or often have to lose out - all of this is determined by the body language conveyed. How can we control this?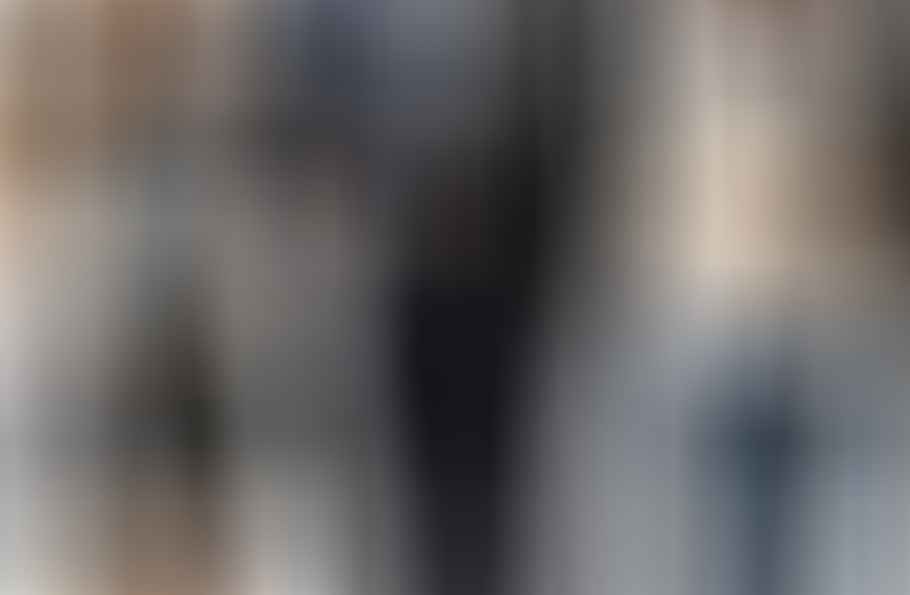 The importance of nonverbal communication
The importance of non-verbal Communication for the personal impression is undisputedly proven. And yet: Many people waste their time before important lectures or conversations with creating the "right" words instead of before Spiegel to fine-tune the individual appearance.
Do you feel im Job to be overheard and overlooked? Can your good ideas often not enforce? The Manager shows the cold shoulder and the colleagues do not perceive you. Why is it? Arguments and expertise lack very few.
With the body on a cuddly course
Rather, it depends on how you say what you say: the body language is not assertive enough, or worse, contradicts verbal communication. While the mouth Criticism pronounces, gestures such as playing with watches, jewellery, clothes, pens or hair promise the opposite.
Too often we say with our body: "I am the love, kind and kind, who can do nothing to anyone." We all know it from the vernacular: "A gesture says more than 1000 words."
If looks could kill
Everyone knows the saying "If looks could kill". Although looks are the most influential element of body language, few are aware of their specificity Effect consciously. Take a look at this Behavior by Womenwhen a colleague tells a vulgar, xenophobic or even misogynist joke.
Most look despite indignation and inward resistance embarrassed to go somewhere else. The result: the colleagues feel confirmed or discover new areas of attack: "Oh look, the little one is uncomfortable!"
Men with imperator eyes, women as mice
If we compare the effect of men 's and women' s looks, then the serious difference is apparent. Men usually act with the imperator's view: direct eye contact, possibly even a critical, serious face, and thus radiate dominance, offensive or even aggressiveness.
In contrast, many women's looks are uncertain, fleeting and masked by a "nice" smile. She ordnen with (not) a glance below. Where are you looking in Conversation with customers, colleagues, the supervisor or in the Meeting?
The awareness of one's own effect
This is the first step to a more effective one Appear: develop an awareness of your own impact.
The next step is to spy on, correct and train. Check out the Business successful People take a closer look and learn from them. They look completely different World. But even these are not with that Success promising look was born. They, too, have had to train themselves to use instruments such as the "warning look" in precarious situations.
The Spiegel as an ally
You can be a great ally Spiegel be. He shows you exactly how you look. Before that, practice your own warning look until it sits. Make yourself im Everyday life consciously:
Am I actively looking for eye contact?
Can I stand by the gaze or the stare of others and stare at me by staring back?
Do I keep eye contact during a conversation? We sometimes don't because we don't want to "stare" at the other. Unfortunately, the other person receives it very differently; namely as evasive behavior.
How do I react in sight duels? Many supervisors or colleagues look so dark and evil that we automatically avoid the view - this is considered a body language capitulation.
How do I react to the inappropriate behavior of my colleague?
Can I use my warning vision to return it to the path of virtue?
Well, when do you start your next aerobics class?
Read text as PDF
Acquire this text as a PDF (only for own use without passing it on according to Terms & Conditions): Please send us one after purchase eMail with the desired title supportberufebilder.de, we will then send the PDF to you immediately. You can also purchase text series.
4,99€Buy
Book eCourse on Demand
Up to 30 lessons with 4 learning tasks each + final lesson as a PDF download. Please send us one after purchase eMail with the desired title supportberufebilder.de. Alternatively, we would be happy to put your course together for you or offer you a personal, regular one eMail-Course - all further information!
29,99€Buy
Skate eBook as desired
If our store does not offer you your desired topic: We will be happy to put together a book according to your wishes and deliver it in a format of yours Wahl. Please sign us after purchase supportberufebilder.de
79,99€Buy
Corporate publishing and advice
You want to publish, increase your reach or as an employer Candidate speak to? For these and other topics we offer special Consultant packages (overview) - For example, a personal phone call (price is per hour).
299,00€Buy