Blogging and influencers are considered to be one of the most exciting new professional fields. But a lot of people can't quite imagine how to do that Money earned. An overview.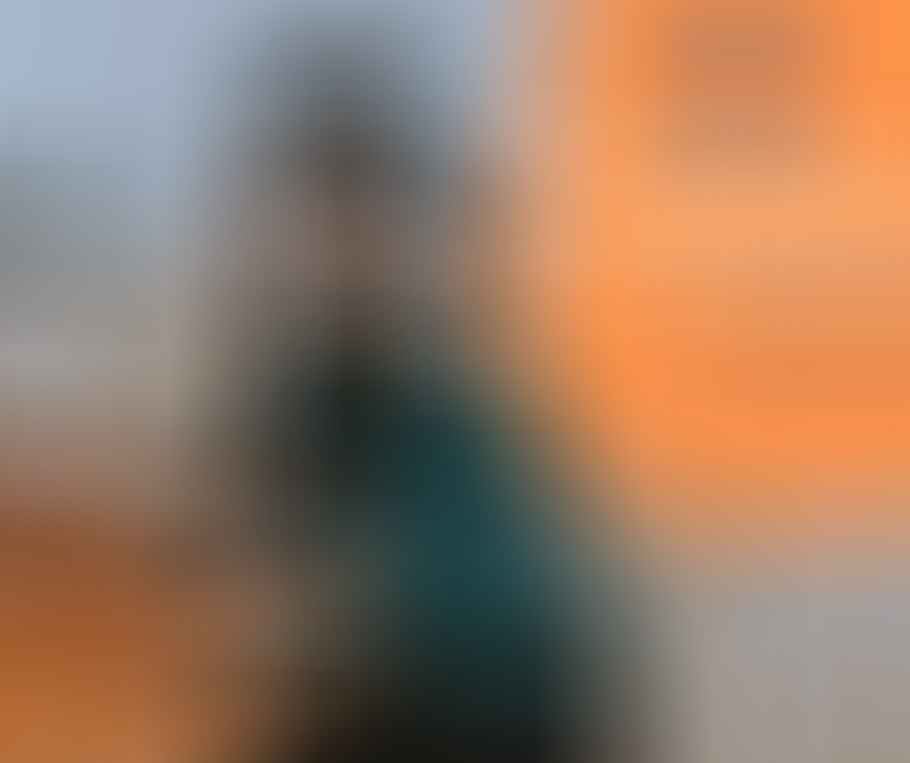 What is Blogging?
Like many trends, this one also came from the USA: weblogs, or blogs for short, were a kind of diary or log book in which People record their private thoughts and feelings. For many, blogging was originally just one Fun, where they wrote down their private thoughts and were happy if a few people liked it. That was exactly what initially made the blog scene so charming: that alongside the established media there was suddenly a mass of new media, completely subjectively their own Opinions on the Internet, were often politically incorrect - and above all, in the masses, gave a much broader picture of reality than the established media were able to do at all.
Blogging is out again, social media is in and promises a new kind of Communication with the consumer. During his election campaign, Obama was able to establish such closeness to the people via Twitter, among other things. And tweeting is one Art: Write a meaningful message with 140 characters (a Twittermessage Not be).
Jeff Jarvis: From TV critic to starboard logger
The books on the subject (advertising)
American book author and star blogger Jeff Jarvis tells an interview over time that he came to blog when he took his eyewitness accounts from the 11. September 2001 posted on the net:
"I thought I would only be blogging for a few weeks. When some Los Angeles bloggers commented on what I had written, I realized, "Aha, this is a discussion -- it's happening in different places and times, and it's made possible by that Internet.' At that moment I was clearthat the one-track understanding of the media was over."
Jarvis later quit his job as a TVcritic to become a blogger.
Basic Democratic enlargement
The blogs have not so much undermined the classic media as they have expanded their basic democratic characteristics. Even if the millions Online- Diaries threaten to become indigestible babble, especially in the USA, they are fundamentally a contemporary tool for opinion-forming and self-understanding. And an interactive medium, one whose Methods Interestingly enough, more and more of these are now also finding their way into the online presence of classic media – such as the comment function, for example.
In contrast to established media, blogging is a form of communication that works on two channels: The blogger not only writes his post, no, he also allows readers to comment or reacts to them. on Criticism it is not only answered, no, it is expressly encouraged. Blogging should be a constant comparison of your own perception of reality with that of others. A blog is therefore an extremely interactive medium - and the more interaction there is on a blog, the more credible the blog becomes with readers - and thus also wins in the favor of advertisers.
Blogging becomes commercial
Discounts for your success (advertising)!
Because every hip new movement eventually becomes commercial – and so does the blogosphere. With the boom in online advertising in recent years, blogs have suddenly become interesting for marketers - especially those with high traffic. In the US, many blogs have become too networks or publishers merged and to earn already several thousand dollars a day. Blogging is already there for many to one Job become. A trend that is slowly picking up in Germany, even if the advertising revenue in this country is rarely enough to live on. In the scene, however, the commercialization is seen with mixed feelings, because bloggers should actually write because they have something to say and not because they hope for the highest possible number of visitors and thus a lot of advertising revenue.
However, just last year, we have had the experience that advertising revenue reaches its limits - be it the marketer or Google. That it is not that easy to find reputable advertising partners, one that really wants to separate advertising and content. And that some marketers make grandiose promises, of which then only a fraction occurs in the end.
How do you make money from blogging?
But what options do you have to make money with your blog? Google Ads are widespread, also because of the automated handling - contextually displayed advertising links. Payment is made when readers click on it - and it only pays off when there are several hundred visitors a day. Most Germans have significantly fewer clicks. In the United States, however, bloggers earn a handful of dollars per thousand impressions with their writing. So far, only a few bloggers in Germany have managed to generate a profitable amount with their blog - like Robert Basic, the most influential German blogger, who auctioned off his Basic Thinking blog at eBay in early 2009 for 46.902 euros.
Another option is affiliate programs, ie commission models in which banner ads are displayed by web shops, for example. For you, the success depends less on the number of visitors than on the willingness of the readers to call up the banners and buy something in the advertised webshop. For the website operator, in this case, a few percent of the purchase price paid by the purchaser. Most of the commissions are even leaner than Google Adsense.
An increasingly popular option is text or text links. Advertisers place simple links with a specific keyword on the blog, usually embedded in a text. The trick, however, is for many providers to camouflage advertising as an editorial link, as editorial content and advertising are strictly segregated. This is of course illegal and a serious blogger should always mark such paid advertising links as advertising.
Opportunities and risks of the respective forms of advertising
But for which advertising media are customers in Future ready to pay money? A BVDW survey provides some information on this. The fact of the matter is, as we all know, things are looking rather poor in the advertising market. The prices for online advertising are in the basement and there is no sign of improvement in the foreseeable future. 68 percent of those surveyed by the BVDW to plan, the budgets in the display area Marketing increase via Ad Networks. However, half of advertisers also want to spend more on search engine optimization (SEO) and affiliate marketing. 42 percent of those surveyed also want more in the area of ​​search engine marketing (SEM). invest. Set this is obviously no longer just sales or the acquisition of new customers, but also positive Image and branding effects.
However, the respective forms of advertising have their pitfalls: With affiliate advertising, for example, you advertise from the blogger's point of view, but you only get something if the Customer then also buys. And whether the conversion succeeds depends on how I in my Articles wrote about affiliate advertising. From my point of view, SEO advertising is even worse: In case of doubt, it not only costs you the page rank and thus your reputation with Google. No, since SEO marketers usually want unmarked advertising links, you are actually kidding your readers in the process. And, what's even worse, you actually make yourself punishable - the warning lawyers say hello.
Prerequisites, education and training
In principle, you do not need a special one for blogging Vocational Training but can start immediately. However, you should be well versed in the area you want to blog about, have a broad general education and be able to write quickly. Also, you should have a certain amount Technology-Affinity: Although there are providers of "ready-to-use blogs" and self-hosted blog systems with ready-made layouts, those who really want to blog professionally cannot avoid making adjustments to the layout.
In addition, one should extensively deal with the press law and copyright: Many hobby bloggers do not know that there are set guidelines, which photos may be published, for example, or that texts of other blogs are protected by copyright and not just be adopted. The telemedia law and the law against unfair competition should also be considered in order to understand the differences between editorial links and advertising links.
Formalities at the start-up in brief
As a blogger who only writes texts and receives money for these texts, you are working freelance. This means you only need a tax number at the tax office. A trade registration is then not required and you have to assure yourself of the cheap artist social fund, if blogging is their main profession and you earn more than the permissible sum in the year. Further information at kuenstlersozialkasse.com.
However, as soon as you finance your blog through advertising revenue, the tax office may classify you as a trader. You should therefore definitely speak to the tax office in advance. In this case it can, but does not have to, be a Problem to join the artists' social security fund.
Business or Freelance?
If you are classified as commercial, you must register with the municipality/city where you hold your Office or your place of business will have, register a trade. The regulatory office is responsible here, some municipal administrations also have their own trade office. You can register your business in person or in writing. A one-time registration fee of 15 to 50 euros must be paid (varies from municipality to municipality).
Traders have to pay trade tax from a profit of 24.500 euros a year, from one Turnover of 500.000 euros a year or 50.000 euros in profit balance sheets draw up and immediately become a compulsory member of the IHK. The trade or regulatory office forwards the business registration to other bodies such as the tax office, the chamber of industry and commerce, the register court and the professional association.
opportunities
While there are numerous full-time bloggers in the USA, blogging in Germany is more of a sideline, which is supported by the established media Success of a blog also depends on its content. Brand new technologies are always a good topic as people have always wanted to know what new gadget they must have. Legal topics could also be interesting.
For neglect Davis also keeps financial issues. Also a chance: Professional Cooperate Blogging. More and more companies are recognizing the value that blogs have as an instrument for communicating with customers for marketing, and are looking for professional bloggers who can bring this about.
The juice blog from Walther's Fruchtsäfte (www.saftblog.de) generates 500 visitors a day, making it number 1 among Germans Businessblogs, whereas the website only gets 70 visits. And tweeting with the juice aunt (twitter.com/safttante) has already generated more than 500 followers. The Brand became a very personal matter via the microblog.
Read text as PDF
Acquire this text as a PDF (only for own use without passing it on according to Terms and conditions): Please send us one after purchase eMail with the desired title supportberufebilder.de, we will then send the PDF to you immediately. You can also purchase text series.
4,99€Buy
Advice on success, goal achievement or marketing
You have Ask round to Career, Recruiting, personal development or increasing reach? Our AI consultant will help you for 5 euros a month – free for book buyers. We offer special ones for other topics IT services
5,00€ / per month Book
Book eCourse on Demand
Up to 30 lessons with 4 learning tasks each + final lesson as a PDF download. Please send us one after purchase eMail with the desired title supportberufebilder.de. Alternatively, we would be happy to put your course together for you or offer you a personal, regular one eMail-Course - all further information!
29,99€Buy
Skate eBook as desired
If our store does not offer you your desired topic: We will be happy to put together a book according to your wishes and deliver it in a format of yours Choice. Please sign us after purchase supportberufebilder.de
79,99€Buy