Yourself successfully to apply for a job is to convince others and gain the employer's trust. what can Candidate learn from Game of Thrones?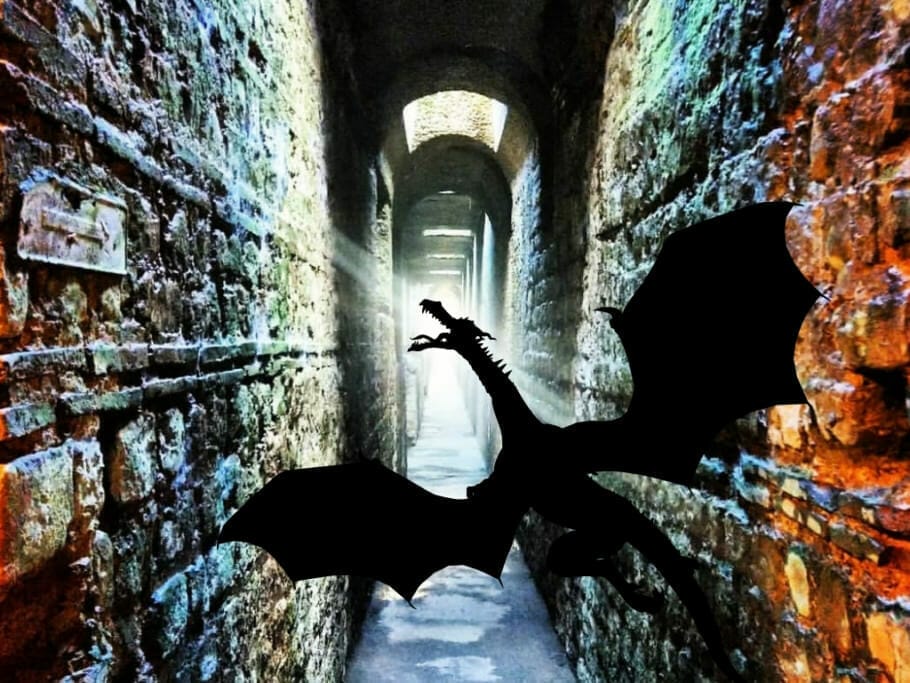 Application Processes and Game of Thrones: What do they have in common?
What do dry application processes and the popular fantasy TV series Game of Thrones have in common? More than you could imagine. In both cases it is about complex characters that Motivation or the reason why you do something for mutual trust and the possibility of successfully completing a common task.
And just in this context, applicants can learn much from the successful series. 5 tips at a glance.
1. A mind needs books, like a sword the whetstone (Tyrion Lennister)
Unlike his brother, Tyrion is not a great warrior; he is neither tall, nor strong, nor handsome. However, what he has ahead of Jamie is his wits. Tyrion thinks strategically and has an immense Reset about Westeros and the People, who live there. His knowledge and cleverness have now taken him further than Jamie, he is Hand of Danaerys and thus has great influence in Westeros.
The work experience you gain in your job is important, but you should not rely on it forever. Instead, learn from time to time a new ability, after all, no market remains the same. With new technologies and new trends that require different thinking, it is important to stay up to date.
2. There has never been a more loyal squire than you (Tyrion Lennister to Podrick)
At the start of the series, Podrick was an inexperienced, somewhat clumsy squire, but he was through Engagement and his loyalty to the best squire in Westeros. Giving his masters many, many Ask he was able to acquire everything that makes a good squire.
Job interviews tend to be one-sided. use that Conversationto really find out who that Company is what it stands for and what is the most important Set are. Then you can explain and give examples of how you can help achieve these goals. With questions you show your passion and commitment to the company, something that cannot be learned in training courses.
3. No one can survive in this world without help (Jorah Mormont to Daenerys Targaryen)
Even Daenerys, the Mother the Dragon, needs support to conquer the Iron Throne, so heed the wise advice of her companion, Jorah Mormont. Despite her three dreaded dragons, she also relies on a clever and tactically thinking advisory staff with a variety of versatile skills. This quality of her advisory staff has paid off in many situations and she has already through one or the other Crisis charged.
Changing jobs can be difficult, so you shouldn't Anxiety have to ask for help. Recruiter offer job seekers invaluable support in finding their dream job. You will have the benefit of knowing the entire market, the various companies that are recruiting, as well as insight into multiple projects across a variety of Industries to have.
4. I am not your lady (Arya Stark)
As the youngest daughter of the Starks, it would probably have been Arya's destiny to marry a lord and care for the common offspring. That this does not correspond to their ideas, she has already made clear as a little girl, but was taken by anyone really serious and despite their great talent and their zeal never really seen as a future fighter. So when the opportunity arose, Arya took her fate into her own hands and set out to find her destiny.
If your current job doesn't see your worth at all, look for a new job. A Managerwho isn't impressed with your accomplishments probably never will be. Even if your work doesn't serve much purpose and you feel like you don't make a difference, it's time for one change. Life is too short not to make a difference.
5. Can a man be brave, even if he is afraid? (Bran Stark)
As a paralyzed little boy, Bran might not have expected to play a major role in the throne game. However, when he kept dreaming of the three-eyed raven, he bravely faced up to all challenges in his search for him, learning more and more about his magical abilities, with which he ultimately became the new three-eyed raven and one of the most important people in Westeros.
towards jobs apply, where you do not yet meet all the requirements from the job advertisement, works more often than you think. Companies are looking for people with a lot of potential, new ones ideas and high self-motivation. A specific skill set is becoming less and less relevant these days as companies respond to the skills shortage Employees educate yourself.
Read text as PDF
Acquire this text as a PDF (only for own use without passing it on according to Terms & Conditions): Please send us one after purchase eMail with the desired title supportberufebilder.de, we will then send the PDF to you immediately. You can also purchase text series.
4,99€Buy
Book eCourse on Demand
Up to 30 lessons with 4 learning tasks each + final lesson as a PDF download. Please send us one after purchase eMail with the desired title supportberufebilder.de. Alternatively, we would be happy to put your course together for you or offer you a personal, regular one eMail-Course - all further information!
29,99€Buy
Skate eBook as desired
If our store does not offer you your desired topic: We will be happy to put together a book according to your wishes and deliver it in a format of yours Wahl. Please sign us after purchase supportberufebilder.de
79,99€Buy
Corporate publishing and advice
Do you want to publish, increase your reach or address applicants as an employer? We offer specials for these and other topics Consultant packages (overview) - For example, a personal phone call (price is per hour).
299,00€Buy