With many start-ups, the focus is on the great business idea: Just get started and if customers are there, it will work out somehow. But growth also has many pitfalls. An overview.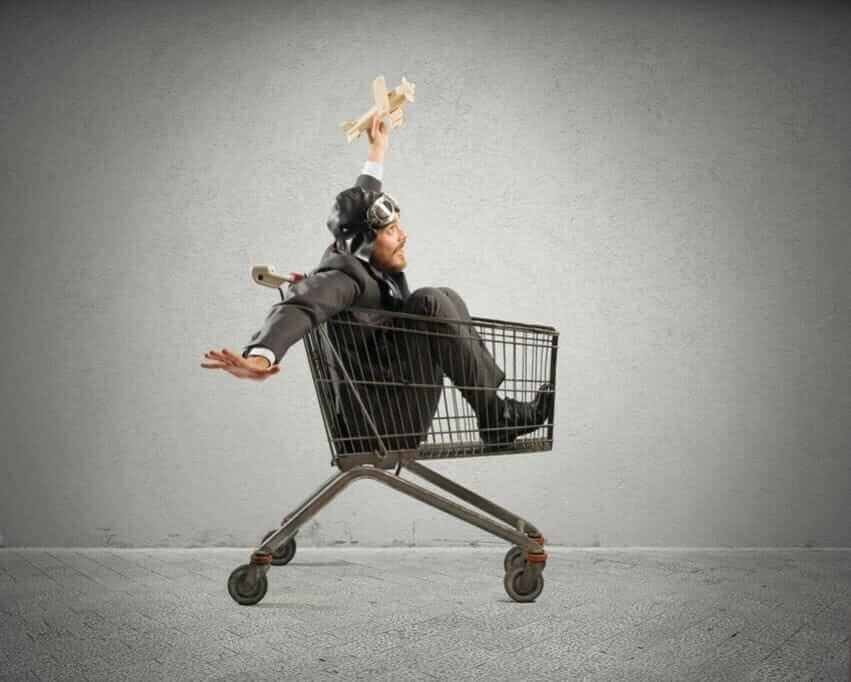 The goal is to start with
One at the very beginning Foundation should be common Set and values. And these goals should be openly on the table so that everyone who participates can see the benefits for themselves and decide on cooperation.
So you should ask yourself right from the start: What happens if that Company really Success has? And how do you lay the basic structure right from the start in order to be able to deal with this success properly?
Success is only possible with trust
Anyone who suspects hidden goals begins to mistrust and will not cooperate - just as little as top-down processes: In the opinion of the employee, participation in the change process must happen out of his own will.
Procedures and modes of behavior imposed from above lonely taken top-downdecision, "that's how it works here and now you work together, whether you like it or not", won't work.
The basic problem: business model too strongly tailored to the founders
Many start-ups suffer from one crucial aspect: the company is completely or too heavily tailored to the founder(s) and their skills. If the company then (unexpectedly) fast becomes successful, many fail because the communication and organizational structures are not designed for growth.
Change has the best chance when there are goals, obstacles and fears clear are. It is therefore important to communicate: to disclose the procedure, to exchange ideas about expectations, assumptions, fears, reasons and intentions.
The core question: choosing the right employees
Only when the goals are clear and have been communicated accordingly should you look for the right employees - always with the following point of view: How can the company remain successful in the market in the long term? A crucial aspect is the selection of employees who their Tasks with know-how and Motivation meet, but at the same time also ins Team fit.
Because especially with the scarce financial resources that a start-up has, the services and skills are doubly in demand. Studies even show that the future viability of a company depends primarily on the Energy more motivated Employees is based.
Critical: The team members must complement each other in their abilities
A team can only get to high performance if the necessary tasks are distributed so that everyone in the team likes their part and the team members appreciate their complementary abilities.
Finding the right people here is a great challenge for the startup founder. Research results from the Psychology like the English psychologist Raymond Meredith Belbin used for team roles.
Communication, hierarchies, decisions
Regardless of the selection of the appropriate employees is communication strategy and the hierachy level. It must be clear to everyone how decisions are made in companies.
It is also important to keep the communication and decision-making channels as short and efficient as possible in order to ensure rapid decisions, flexible responses to sudden challenges and innovations.
The composition of the team is critical to efficiency
Dabei act the personalities of the team members directly to the Work organization and efficiency: some, for example, prefer to go through everything three times, others decide rather immediately, etc. And here, too, the Harmony among the team members plays a crucial role.
As you can see, there is a lot of people involved in start-ups too. And in the end everyone has to Boy companies find their own way. Unfortunately, it is often forgotten to think about the growth of the company - a mistake made by a clever one Strategy can always be avoided.
Read text as PDF
Acquire this text as a PDF (only for own use without passing it on according to Terms & Conditions): Please send us one after purchase eMail with the desired title supportberufebilder.de, we will then send the PDF to you immediately. You can also purchase text series.
4,99€Buy
Book eCourse on Demand
Up to 30 lessons with 4 learning tasks each + final lesson as a PDF download. Please send us one after purchase eMail with the desired title supportberufebilder.de. Alternatively, we would be happy to put your course together for you or offer you a personal, regular one eMail-Course - all further information!
29,99€Buy
Skate eBook as desired
If our store does not offer you your desired topic: We will be happy to put together a book according to your wishes and deliver it in a format of yours Wahl. Please sign us after purchase supportberufebilder.de
79,99€Buy
Corporate publishing and advice
You want to publish, increase your reach or as an employer Candidate speak to? For these and other topics we offer special Consultant packages (overview) - For example, a personal phone call (price is per hour).
299,00€Buy