Many executives confused sovereignty with dominant, authoritarian demeanor. The effect depends much more on the inner development. What is needed for this?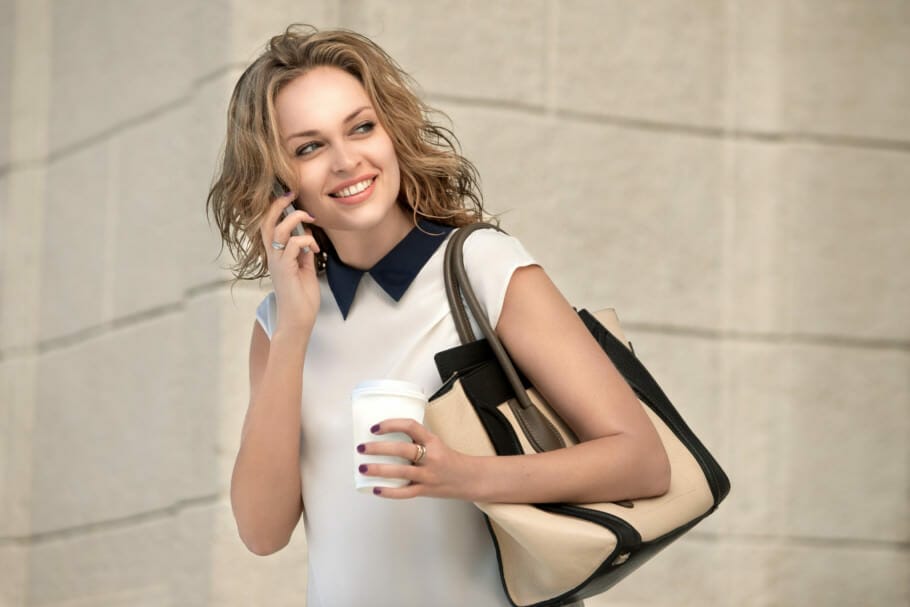 Uncertain or sovereign? The power of the right effect
When it comes to sovereignty and uncertainty, the following applies: People who appear unsafe often make anything but an unsympathetic impression. Especially with people who seem insecure themselves. In addition, people who appear unsafe are supposed to pose little danger.
The situation is different for people who themselves are very dominant: Those who appear very confident, radiates a certain dominance, authority and power, which can also scare others.
Authority force personality
Leaders, however, need exactly this authoritarian effect. The more it is broadcast by the personality, the less it has to insist on the authority it holds through expertise or position (office).
Authority that comes out of the personality is automatically perceived through non-verbal and verbal signals. So a sovereign behavior turns one Executive - the strength needed to lead - a leader who leads through personal authority and a confident demeanor.
The power of body language
Some people wobble from one leg to another as he speaks, another grasps his nose, and another one lifts the tip of the shoe as opposed to his.
Fatal also the turning away of the gaze in the moment, where important things are said or - with presentations - the permanent avoidance of the eye contact by a view to the projection surface on the wall.
Telltale signals
There are also linguistic uncertainties due to hectic or too quiet speech, unconscious filler words, possible formulations ("I would say, maybe you could…") or negative statements about yourself.
These many small signals in behavior and language play an immense role in the effect. But who can do it when it comes to thinking about it? Because most of the time is happening completely unconsciously.
Practice, practice, practice!
So no change will work! On the one hand, all these habits are based on personality. Sustainable change thus begins with the beliefs, inner convictions and patterns. Blockages must give way to self-assurance.
On the other hand, it has mostly to do with practice. Habits can be replaced by better habits with practice, new patterns have to emerge. Obviously, that doesn't work in the live situation. So it takes practice before that Spiegel, with the video camera and in the seminar.
Development to authenticity
The good news here: By changing and getting used to new behavior patterns and the resulting positive effects Feedback the environment also increases self-confidence and thus personality. So it's twice as worthwhile.
And the authenticity? Because altered behaviors, you might fear, might affect others artificially, surprisingly, and strangely. This unauthentic effect may actually arise when we make body language aware.
Consistently change his behavior
Think of a routine task such as brushing your teeth, which they do largely unconsciously and automatically. Change now details, for example, clean with the other hand than before, this is only bumpy. In addition, you want to fall back in her familiar pattern.
If you consistently execute the new style, however, this will soon be your new pattern and they will soon forget the old one. Then the new pattern suddenly appears to be experienced and authentic. Changing behavior is rarely possible without losing authenticity in the meantime. But in the end there is a new authenticity.
The way to the top: without change is not possible!
Behavior then acts authentically when it looks natural. New behavior is authentic if it is executed often enough. However, anyone who tries to stay as always, in order not to lose the authenticity, will change.
On the way up it will not go without changes. New tasks have to be accomplished as confidently as the old ones. Authenticity through standstill would be fatal ..
Why jewels shine and pebbles are gray
The goal of a leader who works with Respect should be accepted and which receives recognition and authority through its personality reads: Sovereignty in every situation that appears professional and authentic. For this I have developed the term "professional authenticity".
This means: An appearance that aims at the right image and at the same time means a completely authentic effect.
Development process: From the inconspicuous pebble to the jewel
This is also illustrated by a simple comparison: Jewels shine and pebbles are gray. In other words, an authentically crafted jewel attracts attention and attracts people. A pebble, however, remains gray and unimpressive.
Becoming a jewel is the result of a conscious development process. as Training I accompanied a lot of people. It is a process that creates a self-confident, charismatic and convincing person who is his objectives achieved with ease and consciously and purposefully created your own image. A leader.
Read text as PDF
Acquire this text as a PDF (only for own use without passing it on according to Terms & Conditions): Please send us one after purchase eMail with the desired title supportberufebilder.de, we will then send the PDF to you immediately. You can also purchase text series.
4,99€Buy
Book eCourse on Demand
Up to 30 lessons with 4 learning tasks each + final lesson as a PDF download. Please send us one after purchase eMail with the desired title supportberufebilder.de. Alternatively, we would be happy to put your course together for you or offer you a personal, regular one eMail-Course - all further information!
29,99€Buy
Skate eBook as desired
If our store doesn't offer you your desired topic: We will be happy to put together a book according to your wishes and deliver it in a format of your choice. Please sign us after purchase supportberufebilder.de
79,99€Buy
Corporate publishing and advice
Do you want to publish, increase your reach or address applicants as an employer? We offer specials for these and other topics Consultant packages (overview) - For example, a personal phone call (price is per hour).
299,00€Buy