Germany tends to be rather hostile to innovation. According to a study, 59 percent of Germans share this pessimistic assessment. But what does that really look like in practice? Can Company and Employees Learning to innovate? And don't we have to look at our own noses too?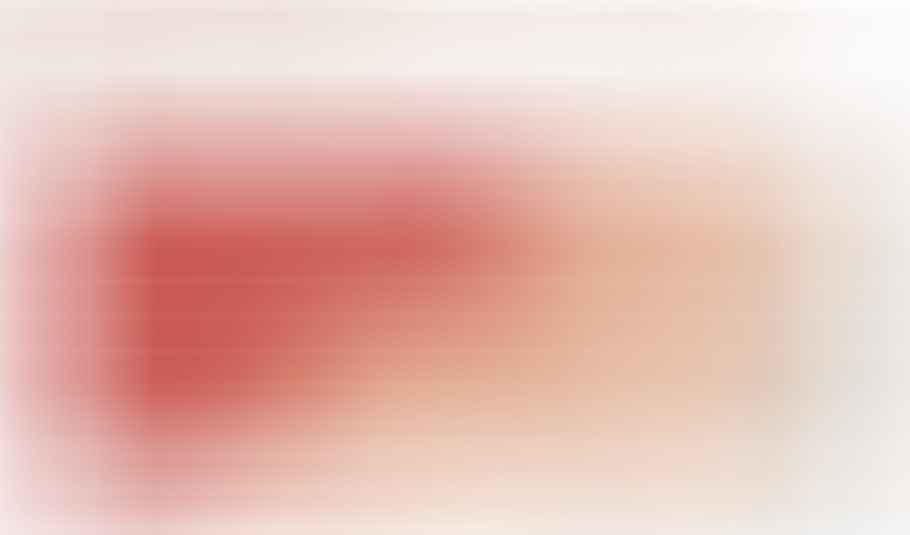 Innovative pioneers in the digital industry?
Especially in the Digitalindustry describe many People gladly as an innovative pioneer and mastermind. New things are constantly being tried out and we pride ourselves on being able to communicate in real time – at least until we urgently need a vacation ourselves.
Who then take a look at others Industries may be shocked by their sluggishness - at least that's how I felt in the last few days when I had to deal with the rather traditional and correspondingly slow-moving German publishing industry in search of new sales channels for my published products and had all sorts of anachronistic conversations. These companies and their employees did not strike me as innovative at all.
Long-established industries are ticking slowly
My personal highlight was the statement that the publishing industry is ticking a bit slow and that answers need half a year. By the way, it does not surprise me in this context that Amazon has disrupted the book market, which in Germany is often sued extensively. But the Americans are just a bit more efficient.
Accordingly, a study by the Vodafone Institute was just right for me, which has been passed around via social media in the past few days: For "The Tech Divide: Industry and Labor", the Ipsos polling institute interviewed 9.000 people from nine countries and selected experts. From a German perspective, how could it be otherwise, the result is rather sobering: 59 percent of Germans agree that their country is lagging behind in digitalization - the highest rate of all countries surveyed.
Digitization degree: Germany vs. USA, China, Sweden
In contrast, the degree of digitization or use of new technologies is rated highest in the USA, China and Sweden. Disruptive innovations and success stories of well-known US companies from Silicon Valley or leading Chinese companies or Spotify from Sweden play an important role. The comprehensive digitization of the country since the late 90s through the "PC reform" has its share in the positive perception. In other countries, corresponding success stories are less noticed.
Apart from the fact that I wonder where the digital flagship Estonia remains in this overview, the thing with the beautiful new digital world, of course, has a flip side. As I said, we always like to think we are particularly digital, innovative, efficient and productive - in contrast to such companies anyway. But, is this really the truth?
How innovative are we really?
To answer the question, we only have to take a look at our own nose - and look, for example, at the completely new tools that are always on the market: From the latest social media gadget to automation applications to project management Programs. And all of them promise us more productivity and a better life.
And then it's whole fast Gone is our innovative spirit, because if we wanted to try them all, we wouldn't get anywhere - right? An article by Shel Holtz brought me to this topic some time ago: On Ragan's PR-Daily he wrote about "7 reasons to try out new tools - without wasting time". To German: 7 reasons to try new tools without wasting time verlieren.
The title sounded promising, but defacto the post was a plea for trying out new tools and showed above all the benefits of such tests - eg that with a new tool could reach new reach and new user groups, which, of course, strongly depends on which Tools are concerned.
The crux of the problem: our excessive demands
However, Shel Holtz's contribution also brought me to the core of the problem: We are simply overwhelmed with the many new tools that are thrown onto the market on a weekly basis. I remember well when Google+ was introduced and many sighed: "Another new social Networkthat we have to use. " This is how it works with many tools that we hear about from friends and acquaintances or read in the media: This app is hip right now, the one is all the rage and a third one is guaranteed to boost our productivity.
Now there are tool enthusiasts like Patrick Mollet, who presents new apps and tools every week. But even Patrick notes:
"In fact, there is no shortage of digital helpers who want to make us believe that thanks to them we are finally working in a very focused way, that we will never be distracted again and not important ones Tasks forget more. Countless new tools appear every week and they are probably hoping Developer respectively, to launch the new Evernote or the new Dropbox. I would love to present them to you here, but it is becoming increasingly rare that a new release convinces me."
Schuster, stay with your last?
So should we let the new things be simple and stay with the tried and true? Should not we just waste time trying out new tools because the old apps can do it all? And how innovative are we really still, where, as we see in this way on our own example, how fast we are innovation-tired?
In fact, it would be the wrong way to just throw the gun in the dust, because we not only give ourselves the chance to get to know new, improved digital helper, but will suddenly be quite helpless when our favorite tool is suddenly turned off, which I already happened more often. In that sense, Shel Holtz is right, we should actually test new tools.
8 tips for more friends of innovation
Trying out new things, testing innovations is actually a sign of innovation, as is well known. And that is what is known to be lacking in Germany, as we have stated above. But maybe not always, just now and then. Then when it's really worth it, but not because Tool X or App Y is suddenly being hyped and we think we have to participate.
So the question arises: Which innovations are worth trying out? A Problem, which probably everyone who works a lot with Technology has to do. To find out, I created this little tip list, shows when it Sense makes it more engaging with a new tool - and when not.
What goals do you want to achieve in terms of your productivity?
How did you become aware of the tool?
How much have you been influenced by others in your opinion?
What should the tool be able to do?
Is this feature really helpful for your productivity purposes?
Is the new feature really an enhancement to the apps and tools you've been using, or just old wine in new hoses?
Are there already opinions or reviews, where you can orient yourself in advance?
Can you test the tool for free?
Innovation - a social problem
This is also more than a private problem: It ultimately shows why even good innovations often have such a hard time, probably not only in Germany. Man is simply a creature of habit. Doing new things often Anxiety. And each Innovation also has some disadvantages for anyone. The joy of innovation is therefore also a social problem.
What experiences have you made with new tools? Were the tests a waste of time or did they take you further? And how innovative do you think?
Read text as PDF
Acquire this text as a PDF (only for own use without passing it on according to Terms & Conditions): Please send us one after purchase eMail with the desired title supportberufebilder.de, we will then send the PDF to you immediately. You can also purchase text series.
4,99€Buy
Book eCourse on Demand
Up to 30 lessons with 4 learning tasks each + final lesson as a PDF download. Please send us one after purchase eMail with the desired title supportberufebilder.de. Alternatively, we would be happy to put your course together for you or offer you a personal, regular one eMail-Course - all further information!
29,99€Buy
Skate eBook as desired
If our store does not offer you your desired topic: We will be happy to put together a book according to your wishes and deliver it in a format of yours Wahl. Please sign us after purchase supportberufebilder.de
79,99€Buy
Corporate publishing and advice
You want to publish, increase your reach or as an employer Candidate speak to? For these and other topics we offer special Consultant packages (overview) - For example, a personal phone call (price is per hour).
299,00€Buy