We wanted to use an implicit association test to find out whether subjects Vorlage of pictures of well-known females Executives Women similar fast with Guide associate like men.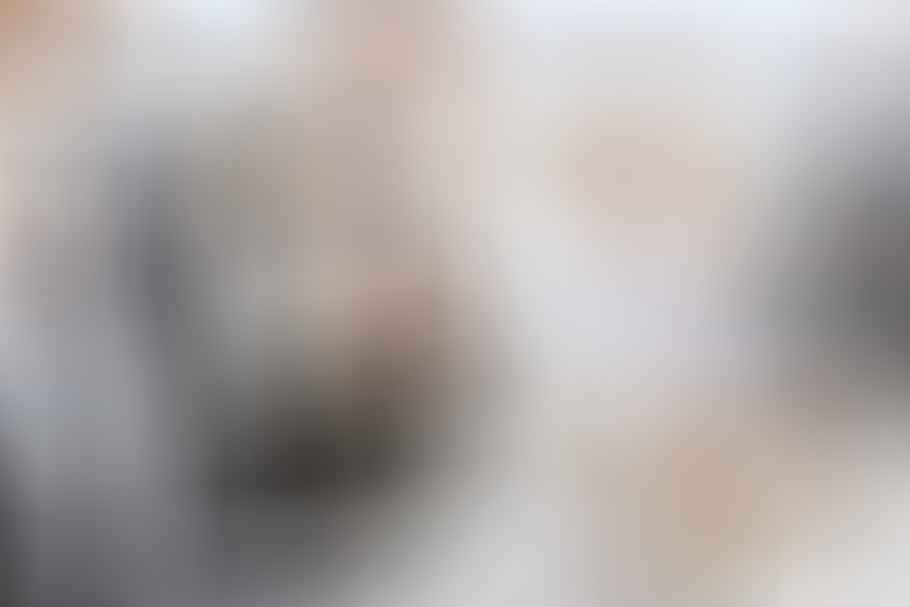 Why this study?
In fact, based on pictures of well-known female executives, women associate their fellow women with leadership just as quickly as men. However, this effect was more pronounced in the female participants, while it was not significant in the male participants change was found in the response time.
Our findings are discussed in more detail in the Journal of Work and Organizational Psychology A and O (Volume 54, Number 3 / 2010).
Pictures can influence our thinking!
The books on the subject (advertising)
We conclude from this result that visual representation of women in leadership positions might be appropriate to change leadership prototypes in favor of women.
Even if specific gender differences with regard to the intervention have not yet been conclusively clarified, the available results at least indicate that the Method could be particularly suitable for female recipients.
Women dare themselves to themselves!
Despite this possible limitation of the effectiveness to one gender, we believe that the results are still relevant for practice, because not only decide Women often also decide about the promotion of other women, but they also choose certain career paths themselves.
Existing stereotypes act So not only from the outside on the career path of women, but women themselves often do not trust management positions and tend to take their own Performance to underestimate.
How the Stereotype Threat affects your own thinking
Discounts for your success (advertising)!
Powell and Butterfield, in this context, argued that people who do not agree with the existing stereotype of a senior executive tend to refrain from pursuing this career path.
Claude Steele has the underlying process Term of stereotype threat. People who are exposed to negative stereotypes about their group over a long period of time internalize these stereotypes and thus feel that they are certain Tasks not to be grown.
If you do not like the picture, you do not want to make a career!
It is therefore not surprising that women who define themselves through their female gender roles are more likely to retreat from leadership roles. This is also supported by a recent study by Bosak and Sczesny.
This showed that female students are still less likely to assume leadership than their male students. Interventions such as the present could thus empower women from the inside to strive for leadership positions or at least not to experience them as incongruent.
More women in communication
Our product In the sense of flanking the Equal Treatment Act, it is thus that private and state organizations, should they be interested in a more subtle demand from their female employees, should increasingly present women in the role of manager in their corporate communications.
Here, for example, company brochures, the websites of the Company or training materials are used. In our opinion, women should not be salient as quota women, but should of course be presented as part of the company's management level.
Change the image of women in the media
Mass media were also in demand, because the portrayal of minorities in mass media has often been criticized as strongly stereotypical in the past. In this context it would, of course, have been interesting to consider the prototypical picture of a political leader before and after the appointment of Angela Merkel as chancellor.
It is to be assumed that the Chancellor of Merkel and her attendant presence in the media has had a clear influence on the image of political leadership in Germany and will continue to have.
Quote: Not mandatory, but helpful
In the sense of a concluding observation, it should be stated that the demand for women does not necessarily have to be prescribed by quota. Our results also suggest that more subtle forms of promotion Success can have.
Still, the rocky road to leadership for women, as described by Alice Eagly in her book Through the Labyrinth: The Truth About How Women Become Leaders, published by the Center for Public Leadership" aptly called the maze, it may level things out a bit, but it certainly doesn't turn into a fast lane – but then again, it's not for men.
Read text as PDF
Acquire this text as a PDF (only for own use without passing it on according to Terms and conditions): Please send us one after purchase eMail with the desired title supportberufebilder.de, we will then send the PDF to you immediately. You can also purchase text series.
4,99€Buy
Advice on success, goal achievement or marketing
You have Ask about career, Recruiting, personal development or increasing reach? Our AIAdviser helps you for 5 euros a month – free for book buyers. We offer special ones for other topics IT services
5,00€ / per month Book
Book eCourse on Demand
Up to 30 lessons with 4 learning tasks each + final lesson as a PDF download. Please send us one after purchase eMail with the desired title supportberufebilder.de. Alternatively, we would be happy to put your course together for you or offer you a personal, regular one eMail-Course - all further information!
29,99€Buy
Skate eBook as desired
If our store does not offer you your desired topic: We will be happy to put together a book according to your wishes and deliver it in a format of yours Choice. Please sign us after purchase supportberufebilder.de
79,99€Buy