Flexible working hours – still an exception in Germany – even in the creative sector: Employees kindly have to be permanently present - whether they work there or not. Pure control addiction. And bullshit. It's nice when traditional industries promise more flexibility - but is that meant seriously?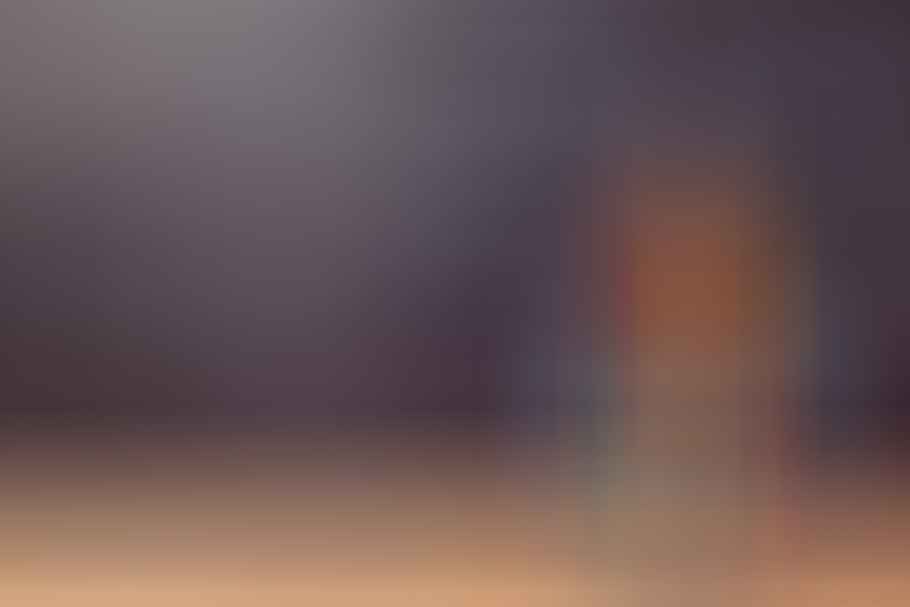 Presence = Performance?
I have at Honestly to be never understood what the performance of a worker with his presence in the Office has to do: Sure, for customers- or counseling sessions, attendance is mandatory, as well as for those that are obviously still necessary Meetings Even if I believe that less would be more.
And also clear, who works in customer service or in the Marketing, speak, directly in Contact works with customers must at least be reachable by telephone.
Pure presentism
But for many Tasksthat you do on the computer, staying in the office is often nothing more than pure presenteeism: you hang in front of the computer and pretend to work. In reality, though, you're kind of a creative hole, licking your aching tooth, thinking about what dress to wear to next week's party - or anything else nonsensical.
Sometimes you actually have more important things to do: take the children to the uncle doctor (about the difficulties of working people Mothers I already reported yesterday) or getting annoyed with the bureaucracy, for example. The concentration is then equal to zero, because with the Head anyway somewhere else. What's that supposed to mean?
Organized instead of lazy
Often, especially in Germany, but unfortunately is still the attitude: Who works at home or in the cafe or elsewhere, is lazy. Part time is still the career hiccup, because the people do not full. With confidence said: I have one or the other Manager suspected that he does not feel enough boss if the employees are not there ...
That it is significantly more productive, especially for creative workers, to work when the ideas are there (which can sometimes be in the middle of the night) instead of slavishly sticking to fixed working hours, word is gradually getting around.
Flexible lawyers?
But I was a little surprised when the law firm Heuking Kühn Lüer Wojtek sent me a press release in which she announced her new flexible working time model for lawyers - including the creation of home office workplaces. A step in the right direction? The result reads like this:
Objective of the part-time offer is to offer a flexible model for lawyers who want to temporarily reduce their working hours without having to forego working on interesting mandates in a large commercial law firm. The part-time model offers young lawyers the opportunity to be flexible in terms of time while continuing to provide the best possible care for clients ... The flexibility in terms of time in this model is supported by the establishment of home office workplaces.
It's not all gold ...
If you look more closely, you can see that it is not just a part-time model, but also an apparently only half-hearted execution: Clearly, the trick is that the clients still have to be looked after.
Above all, you do not seem to trust the roast, because first you have to test the new model extensively:
A test phase for setting up around twenty home office workstations has already started and has been set up at three locations successfully first part-time agreements carried out as a pilot project.
Career only as a full-time workhorse
Apparently it's O.K. if Boy Lawyers temporarily reduce their working hours for family or similar reasons. But only temporarily!
Properly Career but you only do that if you're going to be full-time again at some point – or even more? - is working. Unfortunately, the part-time model is only designed as a temporary solution from the start:
As part of the new model, arrangements for part-time work are made individually according to requirements, requirements and legal area. The part-time arrangements can be flexible for a limited period of time. This should facilitate a later return to full time and create the opportunity to pursue the career path to the partnership.
Modern do, be unfashionable
Reason for the allegedly new attitude: Apparently, one wants to target targeted, young, qualified lawyers and has recognized that flexible working time models are an effective lure. Personnel marketing. As it says in the press release:
"The expectations that young colleagues have of working life have changed in recent years. They often set others priorities and put more emphasis on more balance between Job and privacy. "
Better right than half
It would be better to implement the idea right the first time: Flexible working time models permanently for everyone, including partners. This would show you right away that part-time and home office do not mean a career break and lead by example as a law firm.
But that is probably too advanced ...
Read text as PDF
Acquire this text as a PDF (only for own use without passing it on according to Terms & Conditions): Please send us one after purchase eMail with the desired title supportberufebilder.de, we will then send the PDF to you immediately. You can also purchase text series.
4,99€Buy
Book eCourse on Demand
Up to 30 lessons with 4 learning tasks each + final lesson as a PDF download. Please send us one after purchase eMail with the desired title supportberufebilder.de. Alternatively, we would be happy to put your course together for you or offer you a personal, regular one eMail-Course - all further information!
29,99€Buy
Skate eBook as desired
If our store does not offer you your desired topic: We will be happy to put together a book according to your wishes and deliver it in a format of yours Wahl. Please sign us after purchase supportberufebilder.de
79,99€Buy
Corporate publishing and advice
You want to publish, increase your reach or as an employer Candidate speak to? For these and other topics we offer special Consultant packages (overview) - For example, a personal phone call (price is per hour).
299,00€Buy