What does the ideal employee look like to you? professional competently, enthusiastic about the work, resilient and reliable are characteristics that fast to be named. But there is one point above all Executives quickly agreed – he should be highly motivated.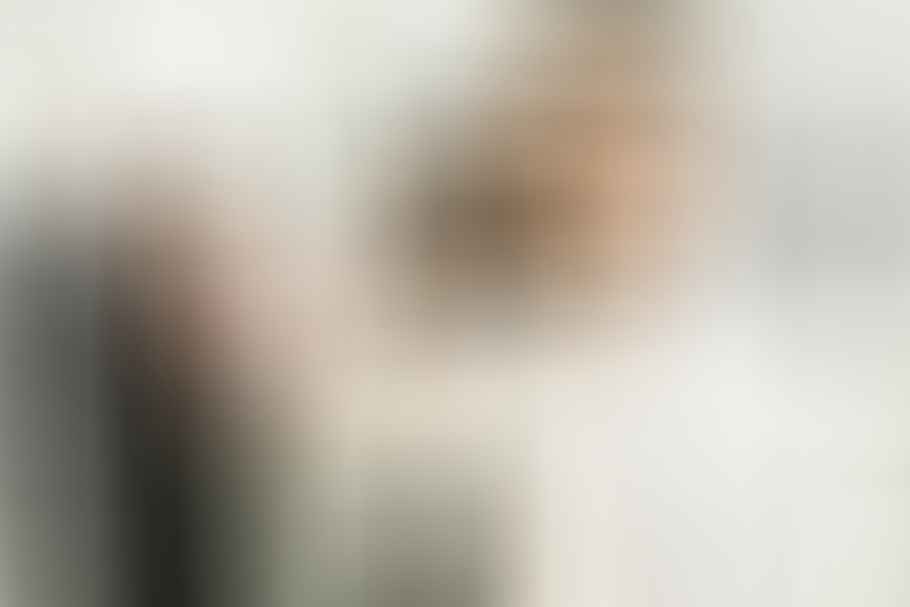 7 Golden rules for employee motivation
The fact is: Especially in the digital age Transformation Today, employees are one of the most important assets of a company Company. Learn how to do the Motivation of your team members in the long term and what you as a manager can do to make your company an attractive employer.
If the HR department at the selection If the employee has done everything right, theoretically everything should be fine in your company: You are surrounded by prudent, entrepreneurially thinking employees and can take care of the design of the general conditions in peace. Unfortunately, the reality often looks different...
Rule no. 1: Expect little from others and much from yourself, then you are spared some trouble.
All Honestly, have you ever wondered who actually motivates you? Who gives you every day the strength and Energy there to face the challenges? Not every day is from Success crowned. Sometimes it's "only" the slow progress that you can enjoy.
Main thing, you do it and let your employees participate in it. Because you know: bosses motivate too little. At least, if one can believe the ever-recurring conclusions of numerous studies and employee surveys.
Rule no. 2: The only thing that ultimately motivates is the task as such.
If you ask employees about the motivation factors that are important to them, terms such as "own learning and development opportunities", "pleasant working atmosphere", "appropriate salary" and good Guide". Of course, these points are good and important - but no long-term motivation can be derived from them.
The working atmosphere can be so good and you could get a salary increase every month - with a monotonous and repetitive job you will still get it quickly Lust verlieren. True motivation can only ever come from within an activity, from the task as such! Therefore, it is your job as a leader to be meaningful through Tasks and, if necessary, to provide variety by enriching tasks.
Rule no. 3: Employees want to work for winners.
Nothing is as attractive as success. The pride in one's own company, for its good development with one's own Performance is not only a strong motivator, but also an important bonding element. Conversely, this means that you also have to make it clear to your employees on a regular basis that their work is valuable and worthwhile useful is for the company.
An employee sees their work as insignificant and irrelevant to the big picture? Show him how the individual building blocks interact and how valuable his contribution is. Or to put it figuratively: Only when many stonemasons work together and break stones can a cathedral be built from them in the end. Motivation is based on Information and recognition!
Rule No. 4: More important than motivation is avoiding demotivation.
Especially when you work with young, interested and ready-to-use talents, you don't have to encourage or awaken energy. Rather, your task is to channel the existing energy and into the right ones ways to direct. Because the motivation "Save them World" is present in many young employees, but in many organizations it is often not used or, for reasons of convenience, reduced to the tolerable "normal level".
What many managers overlook: This is how you send your employees the messagethat their own ideas and approaches are neither desired nor required. The result: demotivation. Instead, motivate through your own example, by maintaining your belief that the world can be changed and by showing the high potentials how it's done.
Rule no. 5: You can do everything, but not everything.
"Give me this, I'll do it myself quickly!" Or, to use the words of Herbert von Karajan: if you want to lead an orchestra, you have to let others play. For many executives, the real challenge is to understand that leading also means letting go. Especially when you do that Team, the area or even the entire company yourself, it is of course difficult to take on tasks from the Hand .
But for the benefit of your employees, you should only do some selected things yourself. And then never on your own: Use activities that your employees have not yet mastered, always and unquestionably as a training opportunity by working together the employee together with the employee.
Rule no. 6: Employees expect expertise, but they are motivated by management skills.
First of all, you have to say goodbye to the belief that you are (still) the best in your field. Especially if you move in a fast-moving environment, your Deselect at best, a half-life of two to three years. And already during this time, your technical know-how will be halved.
It is therefore much more important that you train in terms of leadership skills. Your professional knowledge no longer has to relate to specific work processes, but to working with individuals, groups and departments. You have to be skilled at how to engage your people in yours Organization integrate and align.
Rule no. 7: Your leadership is not efficient if you do not win the voluntary work of others.
In many companies, performance is viewed primarily as an expense-related activity. There is a small amount of time and minutes, every activity is recorded using time recording tools. The catch on the thing: The time spent in the company does not necessarily mean anything about the performance or the success. You should therefore use other standards and systems to consider the performance of your employees in a result-oriented manner.
"Management by objectives" is such an approach, for example. Agree klare Set, instead of showing your employees how many hours they work each month for a certain Projects have to spend. Goals have a motivating effect when they are agreed, challenging - and, above all, realistic. Your employees will be more happy with what they are doing - and certainly no one will complain to you if a few more hours have "spent" on it.
Bonus: Everyone has the employees he deserves
The books on the subject (advertising)
"And it is a pleasure how he awakens and strengthens and revitalizes everything around him, how every power expresses itself, every gift becomes clearer in his vicinity! From each one he draws out his power, the peculiar one, and cultivates it. Let everyone stay what they are. Just make sure it's always there, in the right place; so he knows everything People assets to make it his own".
If you have reached this described stage from Wallenstein's camp of Friedrich Schiller, you do not need to fear the additional eighth rule:
Every management has the employees who deserve it!
Read text as PDF
Discounts for your success (advertising)!
Acquire this text as a PDF (only for own use without passing it on according to Terms and conditions): Please send us one after purchase eMail with the desired title supportberufebilder.de, we will then send the PDF to you immediately. You can also purchase text series.
4,99€Buy
Advice on success, goal achievement or marketing
You have Ask about career, Recruiting, personal development or increasing reach? Our AIAdviser helps you for 5 euros a month – free for book buyers. We offer special ones for other topics IT services
5,00€ / per month Book
Book eCourse on Demand
Up to 30 lessons with 4 learning tasks each + final lesson as a PDF download. Please send us one after purchase eMail with the desired title supportberufebilder.de. Alternatively, we would be happy to put your course together for you or offer you a personal, regular one eMail-Course - all further information!
29,99€Buy
Skate eBook as desired
If our store does not offer you your desired topic: We will be happy to put together a book according to your wishes and deliver it in a format of yours Choice. Please sign us after purchase supportberufebilder.de
79,99€Buy