Fail Forward is a term for a fault-tolerant approach to developing Alternatives, products or Solutions. The example of Alexander Käppler shows how it is used in the development of business ideas.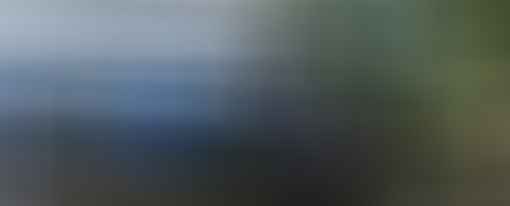 Realize your own idea
School wasn't what he imagined. Even part-time jobs were not "his thing", as Alexander Käppler puts it. "I was in a bad mood every night and felt like I was a stranger to my work People to give free time." The only thing left was independence!
Because one of your own Idea realizing it was his thing. And the thing is called Riversnack – a kind of floating snack bar that Berliners use to go to the Havel and Wannsee every day to get sausages, drinks and other snacks sell. At least in summer when the weather is good. In winter he prefers to go fishing and works as a voice actor in Spandau.
Market gap recognized
The then twenty-year-old had the unusual idea exactly where he works today: "One day off I was sitting by the Havel and I was almost parched with thirst!" says Käppler, who fast recognized the gap in the market: "I wondered what kind of country we live in, where there are places where you can relax but nobody comes and brings you something to drink. And hey, I knew what I wanted to be!"
Unfortunately that went with the Implementation then not as "whoosh" as Käppler imagined, because the basic requirement was missing: the right boat, on which a floating snack bar could also be installed! So it was time to do part-time jobs for two more years and Money save up.
With tenacity and negotiation sent
But then the Berliner was lucky and showed negotiating skills: "I saw one while fishing Family, who sat and grilled on a floating platform! I just had to pull up and ask if I could buy this thing from them. Incredibly, they actually sold it to me - and they did it cheaply too, because you couldn't go expensive! I didn't have much money!"
The Capital came from "the bit that me the Manager previously" – and of his Mother, reports the young entrepreneur. Because in addition to money, she also gave him "Live your dreams" and a trusting "Cool, do it, you'll do it" along the way. And Alexander Käppler did it: he fitted the floating platform with a railing, a grill, refrigerators and a roof himself.
Sit out criticism and obstacles
Not everyone around him was enthusiastic about the idea: "Most of the people I told about my idea asked me what I wanted to do in winter. Fishing immediately came to mind!" 'Yeah no, don't you want to learn something?' 'I will do! Billing, paying rent, and I'm also learning to manage my own time.' " says Käppler with a smile about how he deals with his critics. Trying it yourself, he thinks, is faster than studieren and criticize!
The bureaucracy also put all kinds of obstacles in his way: "I ran from office to office presenting my idea. But how could it be otherwise, of course nobody knew who was responsible for it!" But persistence sometimes pays off: "Obviously, people were so surprised and probably annoyed by me because I was very clear clear shows how important this idea is to me, that they sat down at a table with me and thought about how my dream can be realized. And so I started at the age of 23 on the Havel between Spandau and Wannsee with my boat, bratwurst and drinks sell! "
Dreamjob found!
For Alexander Käppler, that is the ideal today Job: "I'm out in the fresh air, I can go boating all day long, I make happy people happy." And yet there is of course a catch, as he notes self-critically: "If the weather is right, everything is fine, if not everything is bad! But that's how it is with an outdoor pool and the flea market and the zoo and also the beer garden!"
Even if the snack bar captain for the Future "actually only has the wish to live with a dog on a houseboat at some point and to feed fish all day" he is already working on a second career: "I thought that I would also get old one day and maybe it would Sense would become a well-known comedy star - and started my acting training. "
The second stand
Even if Käppler says of himself that he has roof damage, he implemented this idea with the same single-mindedness as he did with his Boot-Imbiss: "I discovered a dubbing studio while walking in Berlin-Spandau and just decided to say 'hello' . I got along well with everyone and offered to start right away! Said and done! Three texts were pressed into my Hand and hey presto I was in the studio!" So his advice to anyone who wants to try something is: "If you want something, go where you can get it and don't have one Anxiety! Nobody can say more than 'no'!"
He is now writing a comedy program. At least his self-promotion is ready for comedy: "So if someone needs a speaker or something Lust on a bratwurst, that helps me a lot! And the money is safe with me!" In return, offers help for similar business ideas: "Just write mine Email-Address with in, then people can contact me! Maybe someone wants to have a rivers snack too, then I'll be happy to help, "he says in parting.
Read text as PDF
Acquire this text as a PDF (only for own use without passing it on according to Terms & Conditions): Please send us one after purchase eMail with the desired title supportberufebilder.de, we will then send the PDF to you immediately. You can also purchase text series.
4,99€Buy
Book eCourse on Demand
Up to 30 lessons with 4 learning tasks each + final lesson as a PDF download. Please send us one after purchase eMail with the desired title supportberufebilder.de. Alternatively, we would be happy to put your course together for you or offer you a personal, regular one eMail-Course - all further information!
29,99€Buy
Skate eBook as desired
If our store does not offer you your desired topic: We will be happy to put together a book according to your wishes and deliver it in a format of yours Wahl. Please sign us after purchase supportberufebilder.de
79,99€Buy
Corporate publishing and advice
You want to publish, increase your reach or as an employer Candidate speak to? For these and other topics we offer special Consultant packages (overview) - For example, a personal phone call (price is per hour).
299,00€Buy